Book Fifty Two 2014: 
A Monster Calls by Patrick Ness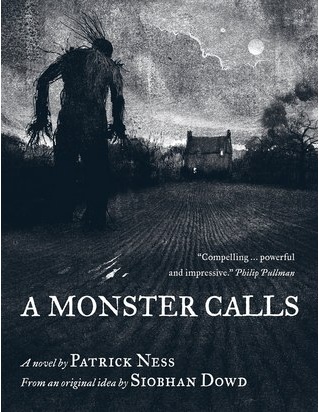 Sorry, Patrick.
I had long, long since intended to buy The Knife Of Never Letting Go as so many people I knew had said good things about it and it just slipped through the cracks. I was lucky enough to be on a panel with the author Patrick Ness in Easons recently to launch their Department 51 and his agent got chatting to me and promised to send me a care package 🙂
A Monster Calls is written by Patrick based on an original idea by the late Siobhan Dowd and deals with Conor, a 13-year-old who is visited by a monster in the form of a yew tree in his room every night.
No more. Read the rest yourself. It is exquisite.
Don't get me started on the artwork too – I have rarely come across a book that is so beautifully illustrated cover to cover. Every one of Jim Kay's images is dark, rich, eerie and hypnotic.
I would urgently press this into the hands of everyone – small kids, hardened adults, and everyone who is a little of either.