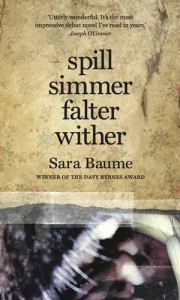 Sara Baume's debut is a story of a 57-year-old reclusive unnamed narrator in a rural Irish town who, after the death of his father with whom he'd been living alone all his life, gets a one-eyed dog from the pound. This is their story; of the interior of his old house, their walks, what they see from the window. Sound less than thrilling? You couldn't be more wrong.
It's been a long, long time since I read something that made me, no, demanded that I re-read whole paragraphs because the imagery and words within them were so beautiful. It's beautiful, elegant, edible, with echoes of Patrick McCabe and reads like a prose poem in places with a touch of Frank from Iain Banks The Wasp Factory in late middle age thrown in.
Just read this…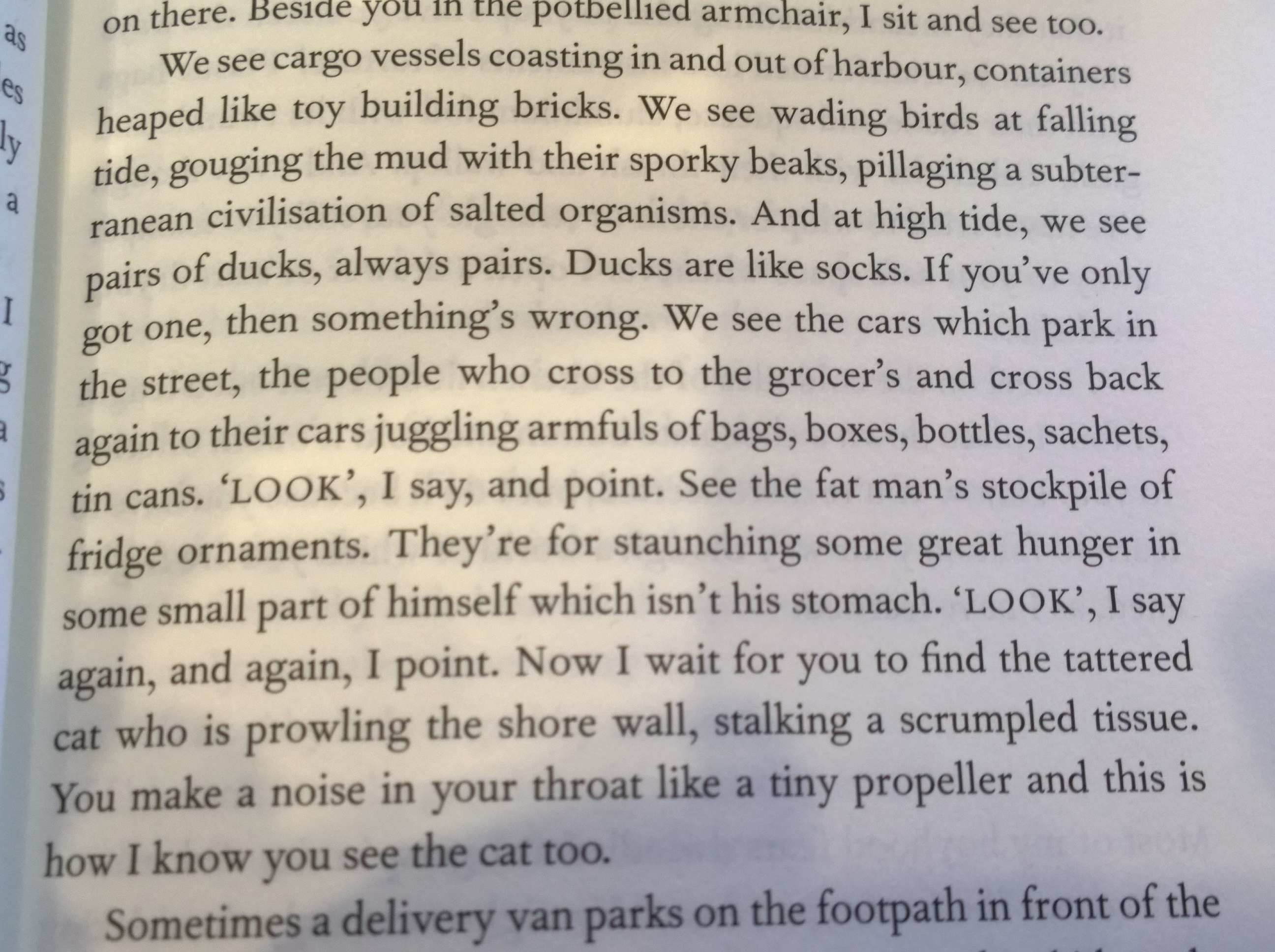 See what I mean?
I hate it when debut novels are described as being "highly anticipated"as they can only (usually) ever disappoint but I can't impress on you just how good this is. The relationship between broken man and broken dog, the spill of hypnotic words, the ability to tell such a tiny story and make it seem like it's a vast epic of human life. I can only hope this is the beginning of a very long relationship with her as a writer and me as a reader.
I'd devour it all over again tomorrow. One of the most memorable novels I've read in years.