Right, for this I apologise wholeheartedly.
Last year not only did I manage to read but also write reviews for 100 books. This year I've read less and even then have been so busy that I've allowed a backlog of reviews to develop.
Thus, as today is my last day with blogging time before the end of the year, I'm afraid I'm going to have to give you a stack of books all in one post with two line reviews.
Who knows? Maybe you'll prefer it this way…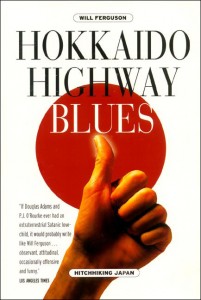 Book 41 – Hokkaido Highway Blues by Will Ferguson:
I've had this on my shelf for SEVEN YEARS and finally read it before I went to Japan earlier this year. Interesting insight into Japanese people in the 90s if a little idiosyncratic.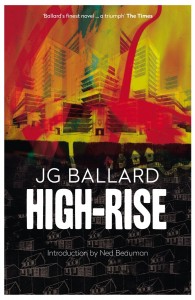 Book 42 – High-Rise by J.G. Ballard:
Brilliant. Just like everything Ballard wrote at the time. What if the denizens of a posh high-rise block went feral and no-one noticed…? Even if the setting is of the time, the thoughts and ideas still hold true.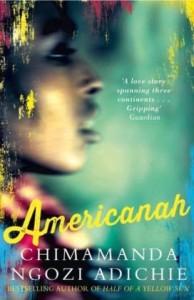 Book 43 – Americanah by Chimanda Ngozi Adiche:
Very, very good story of Nigerians in America, London and when they arrive back home. You can smell the streets of Lagos from the pages. Should be on your TBR list.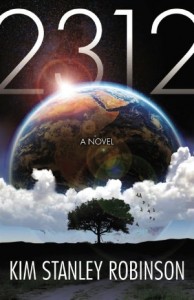 Book 44 – 2312 by Kim Stanley Robinson:
Really adored this. Has the DNA of Clarke in it (not just because part of the story is set in hollowed out asteroids that travel the solar system a la Rendezvous With Rama). Would immediately make me want to read more of his stuff.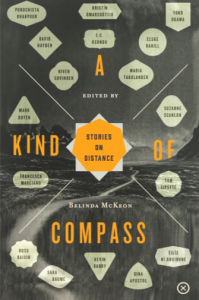 Book 45 – A Kind Of Compass – Various Authors:
17 stories of separation from home in one form or another by writers from 11 different countries – in a year of great Irish short story anthologies you won't find one more varied. Like every short story collection varying from the brilliant (I'm looking at you Sara Baume, Francesca Mariano, Yoko Ogawa) to the forgettable. Such is the nature of the form.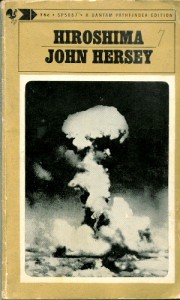 Book 46 – Hiroshima – John Hershey:
A re-read on the way to Japan. John Hershey was a New Yorker journalist who travelled to the city of the title in the months after the A Bomb and told the stories of a number of regular survivors and what they saw. Incredibly eye-opening. Will completely broaden your view of what in most history textbooks is stats and dates.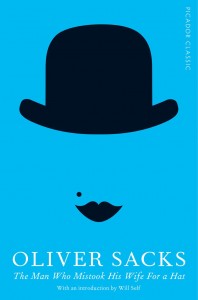 Book 47 – The Man Who Mistook His Wife For A Hat:
Again another book I read for more than the first time. Reading it again years later it does get a bit techie in places but it was my first window into the work of Oliver Sacks so well worth your time. He was a genuinely brilliant man.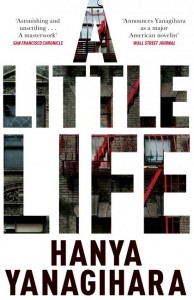 Book 48 – A Little Life by Hanya Yanagihara:
Probably the best book I read in 2015. I shouldn't have liked it – the story of 4 frequently self-obsessed arty, legally, actory Brooklyn types over the course of lifelong friendships. It's is beautiful, shattering, hard going, long and brilliant.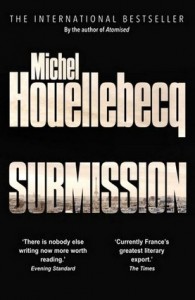 Book 49 – Submission by Michel Houellebecq:
He's at some Olympic level shit stirring about the "future" of France in the late 2010s when a Muslim Brotherhood party gains power and what happens as a result. A fascinating thought experiment.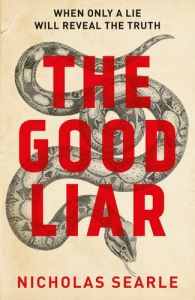 Book 50 – The Good Liar by Nicholas Searle:
Possibly going to be one of "those" thrillers for 2016 when it's released in January. Roy is an elderly con man attempting to grift one last time to feather his nest for retirement. Betty is his equally elderly mark. Or is she? And why does this story stretch all the way back to the 1940s…?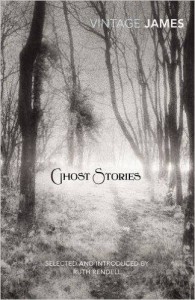 Book 51 – Ghost Stories by M.R. James:
Just exquisite. A collection of beautiful little gems from a man I only discovered in a documentary Mark Gattiss did a while back. All written at the turn of the 19th/20th century, all great. some perfect, and every one in the category of "they don't write them like that anymore".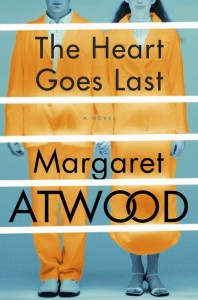 Book 52 – The Heart Goes Last by Margaret Atwood:
One I enjoyed if not at the level of her exquisite best. In a post-apocalyptic future a couple living in their car take up the offer to live in an enclosed community where one month out of every two they live in a beautiful house and the second month they live in a prison…
Book 53 – The Chavs by Owen Jones:
As I frequently say about certain non-fiction book I stumble across – mind-opening. Wilson charts the story of the British working classes from their beginnings through their destruction at the hands of the Thatcher governments of the 80s right the way to the "Chavisation" of public perception of them today. A must read.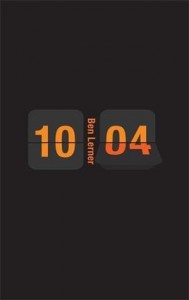 Book 54 – 10:04 by Ben Lerner:
Longlisted for the Dublin Literary Award 2016 but an ultimately soulless story of an author existential angst in the Manhattan and Brooklyn of the early 21st century. Meh.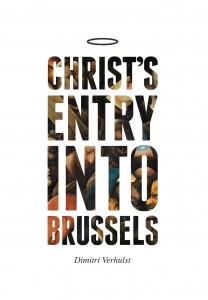 Book 55 – Christ's Entry Into Brussels:
Also a DLA 2016 longlister – loved it. The story of the chaos that ensues in Belgian society when it's just announced one day that Jesus Christ himself is coming to visit the Belgian capital. A clever dissection of society and genuinely funny in places.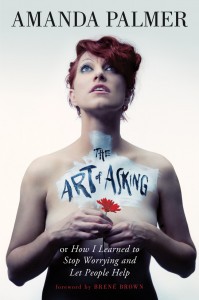 Book 56 – The Art Of Asking by Amanda Palmer:
Why oh why oh why has this been sitting on by TBR shelf for over a year since I bought it? Written by the singer, performer and former Dresden Dolls frontwoman it's part self-help discussion about asking for and accepting help from others (written by someone who found it almost impossible until a. certain point in her life). It's also though the story of her from being a street performance artists in Boston to becoming singer in bands to crowdfunding albums and her relationship and marriage to write Neil Gaiman. Adored it.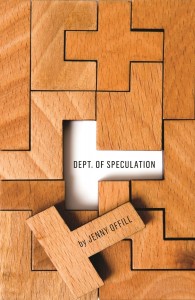 Book 57 – The Department Of Speculation by Jenny Offill:
Fairly unmissable. It's as if she's written the story of the break-up of a marriage (sort of) and then shredded half the lines and thrown them away. Elegant and beautiful.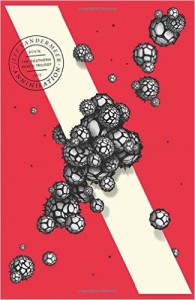 Book 58 – Annihilation by Jeff Vandermeer:
One that took my eye in the SF section of Hodges Figgie and the first of his Southern Reach Trilogy. The story of a nameless (literally, they're only called "The Psychologist" etc) all-woman twelfth expedition into Zone X – an area cut off from civilization for decades (although we're not quite sure why). A strange one, leftfield and weird. Will I read the next one? Damn right.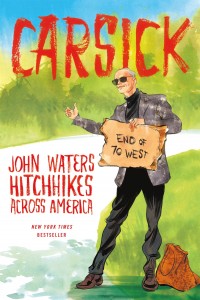 Book 59 – Carsick by John Waters:
One I eyed when I was in City Lights in San Francisco in 2014 but decided against as it was only just out in hardback and a king's ransom in dollars. 18 months on and it's a fiver in Fopp in Seven Dials in London. Bingo. The glorious 60-something filthmeister tells three stories of hitchhiking from his front door in Baltimore to his other front door in San Francisco. One is his fiction of the best possible trip he could have, one is that of the worst possible trip he could have (both equally funny) and then one is the actual (and, of course, less eventful) trip itself. If, like me, you love what he does it's well worth your time.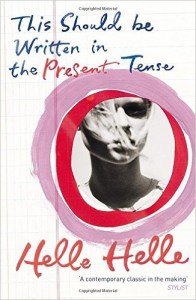 Book 60 – This Should Be Written In The Present Tense by Helle Helle
What a lovely, strange little book. The narrator lives outside Copenhagen and, for an unknown reason, fakes going into college every day while telling the story of people she's lived with, cheated with, just met on the street. I wonder are the Danes really like this?
That's it for this year – many, many more reviews in 2016. If you want to see my favourite books of the year then click HERE and every book review related post of 2015 is HERE.