Book Seventy Five 2014:
The Second Half by Roy Keane with Roddy Doyle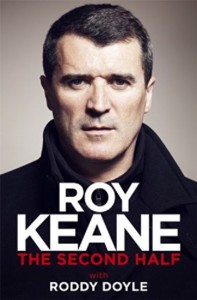 A book of two halves. Now that I have that cliché out of the way…
The first is worth your time – the fallout from the first book, the end of his time at United and his brief-lived trip to Celtic.
It lost me later on when he started in management for the first time. At that stage large tracts of the book are taken up with week to week results, transfers, points earned and lost and all gets a bit stats heavy after a while.
I would have liked to get inside Keano's non-football head more, I suppose. Even at the end of this there are huge parts of his life (home, family, friends) that are entirely opaque.
For the footy-obsessed.