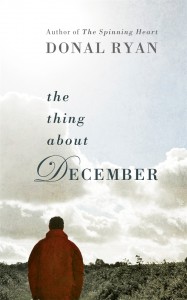 Time for our December book in the book club.
I wanted something Irish, there had been requests for something short and I wanted to ask you to read something stand-out that I thought we could finish the year with.
So, our December book will be Donal Ryan's incredible The Thing About December (no, if you haven't read it yet, it has nothing to do with Xmas!)
If you want to join in, click below.