Yup, it's been way to long since I've done a regular craft beer post here, before Xmas actually (although I have done Beers Of The Year and Edinburgh since then to be fair).
First off a few things I've tried over the last while you might like…
All varying degrees of niceness, all worth your time.
I was in Cork or a night recently so decided to do the wander of the local craft beer spots. Found this in Franciscan Well:
Rising Sons I hadn't been in before, nice spot with plenty of beers and very busy…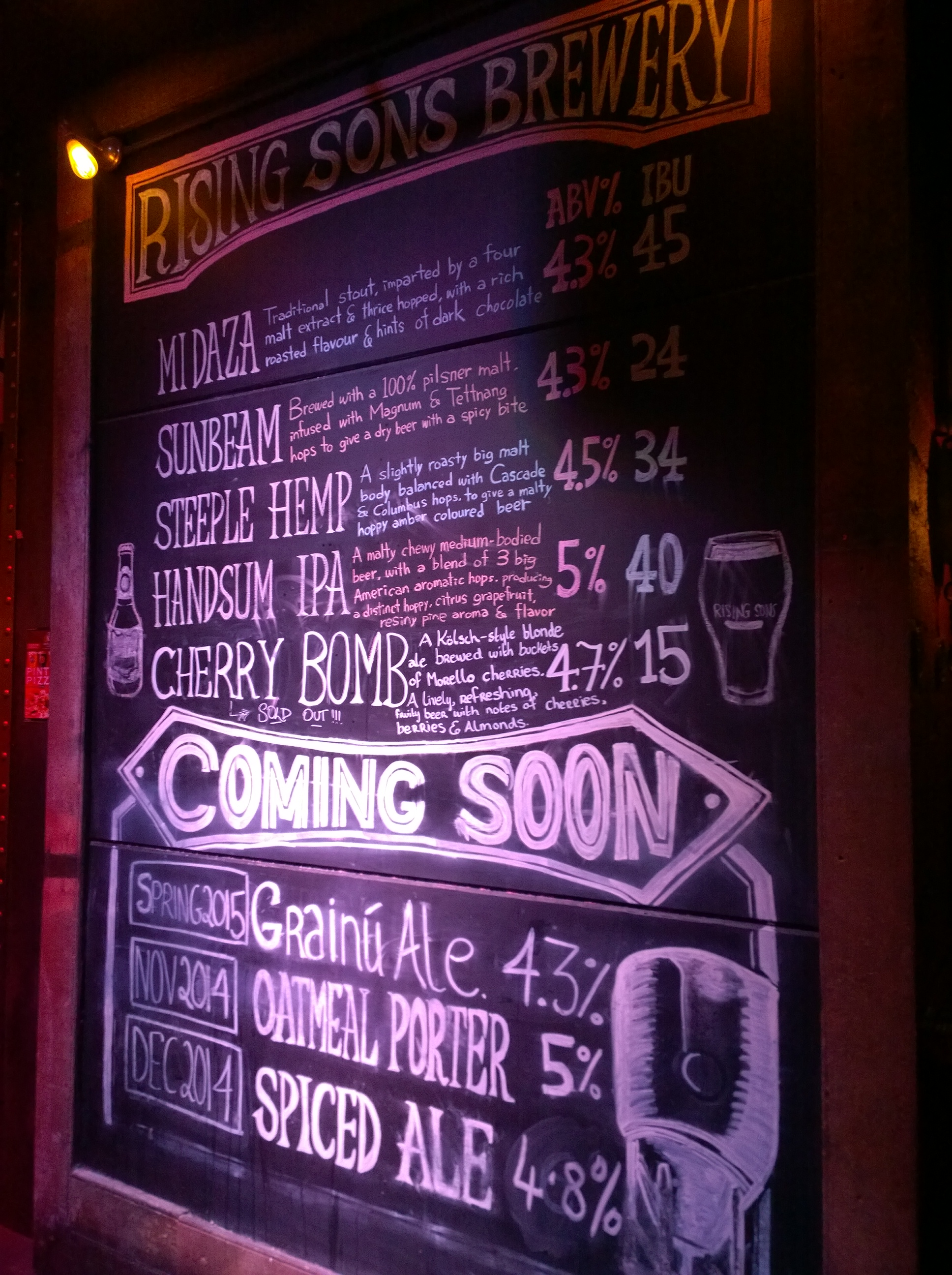 And a little gem in The Friary on the North Mall. Small, cosy and a full set of 8 Degrees taps when I was there…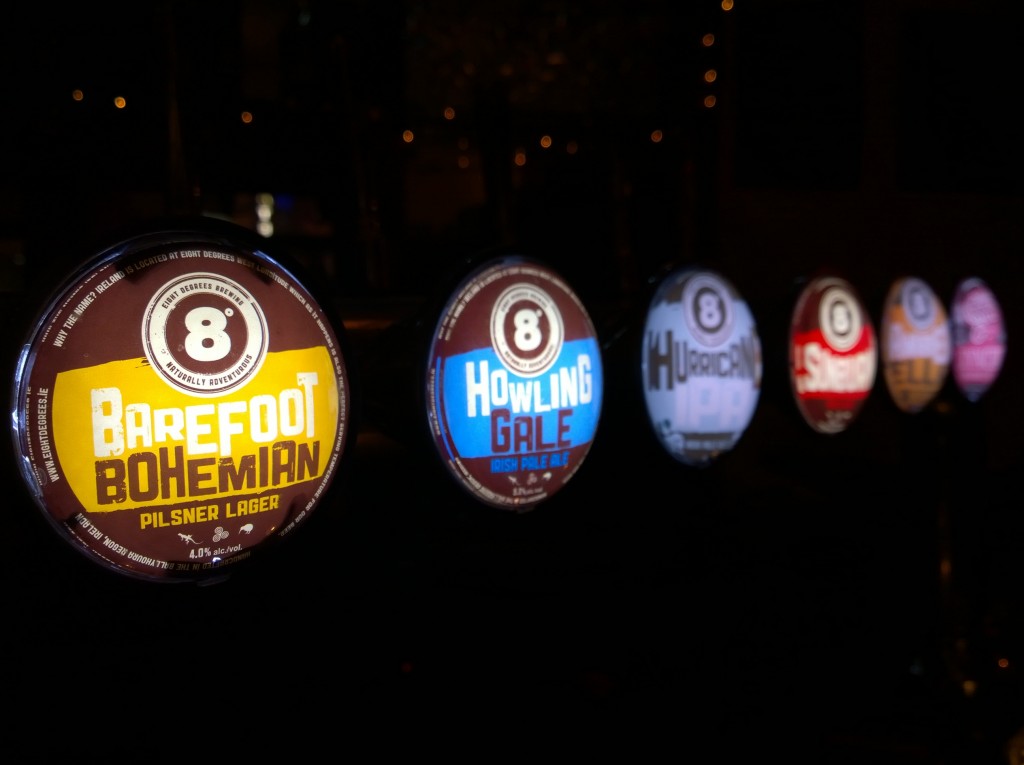 Actually, fair play to the one Cork bar I didn't make it to that night – Elbow Lane have their own stuff in bottles too…
Went down to The Forty Foot recently as well to try it out as it's fairly local to me. It's just as the Wetherspoon's in Blackrock is – very table food oriented and *jammed* when I was in there.
Having said that they were serving bottles of lovely Goose Island cheaper than I can buy them in an off-licence…
Still puzzled by the wall design, though.
And finally, fair play to Gilbert & Wright in Dun Laoghaire for making a batch of this.  Very decent it is too…