Finally the word is out!!!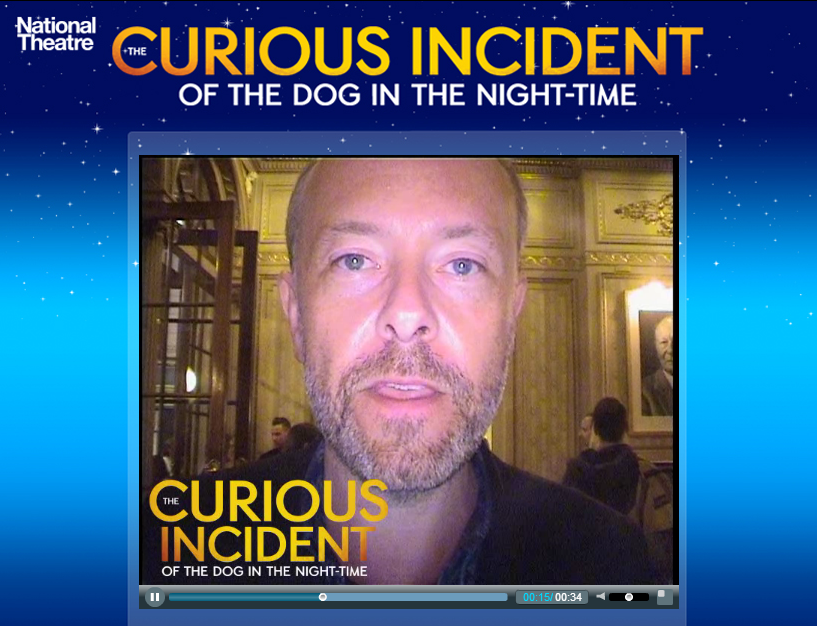 I even made a video with the late John Gielgud over my shoulder to announce it (CLICK HERE TO HAVE A LOOK).
On August 25th we'll be in Dubray Books for my first ever Rick O'Shea Book Club event in association with the Bord Gáis Energy Theatre and The National Theatre of Great Britain. On the night I'll be interviewing the impossibly talented playwright Simon Stephens, the man responsible for bringing Mark Haddon's book from page to stage.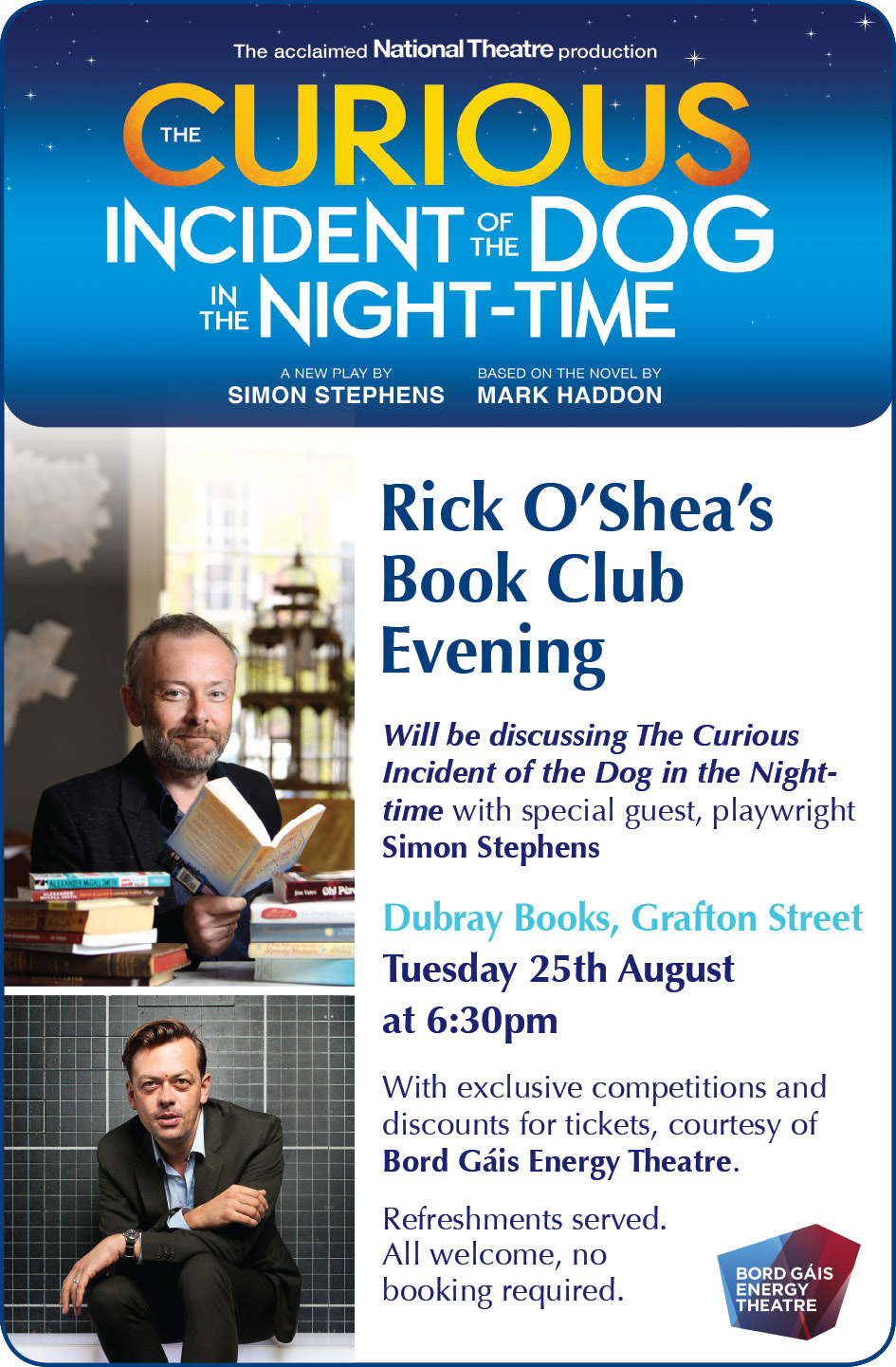 The event is ahead of the arrival of the award winning play, The Curious Incident of the Dog in the Night-Time, which comes to the Bord Gáis Energy Theatre from 6-10 October as part of the Dublin Theatre Festival.
So, to mark in your diary, come down on Tuesday 25th August at 6.30pm at Dubray Books on Grafton Street and I'll be conducting a discussion on how the book moved from page to stage, a Q&A with Simon Stephens himself and we'll have competitions and discounted tickets for the show.
There is no booking required, just turn up on the night! The chats about the event will continue over on my FB Book Club HERE.
As for the show itself…