Bonkers, just bonkers.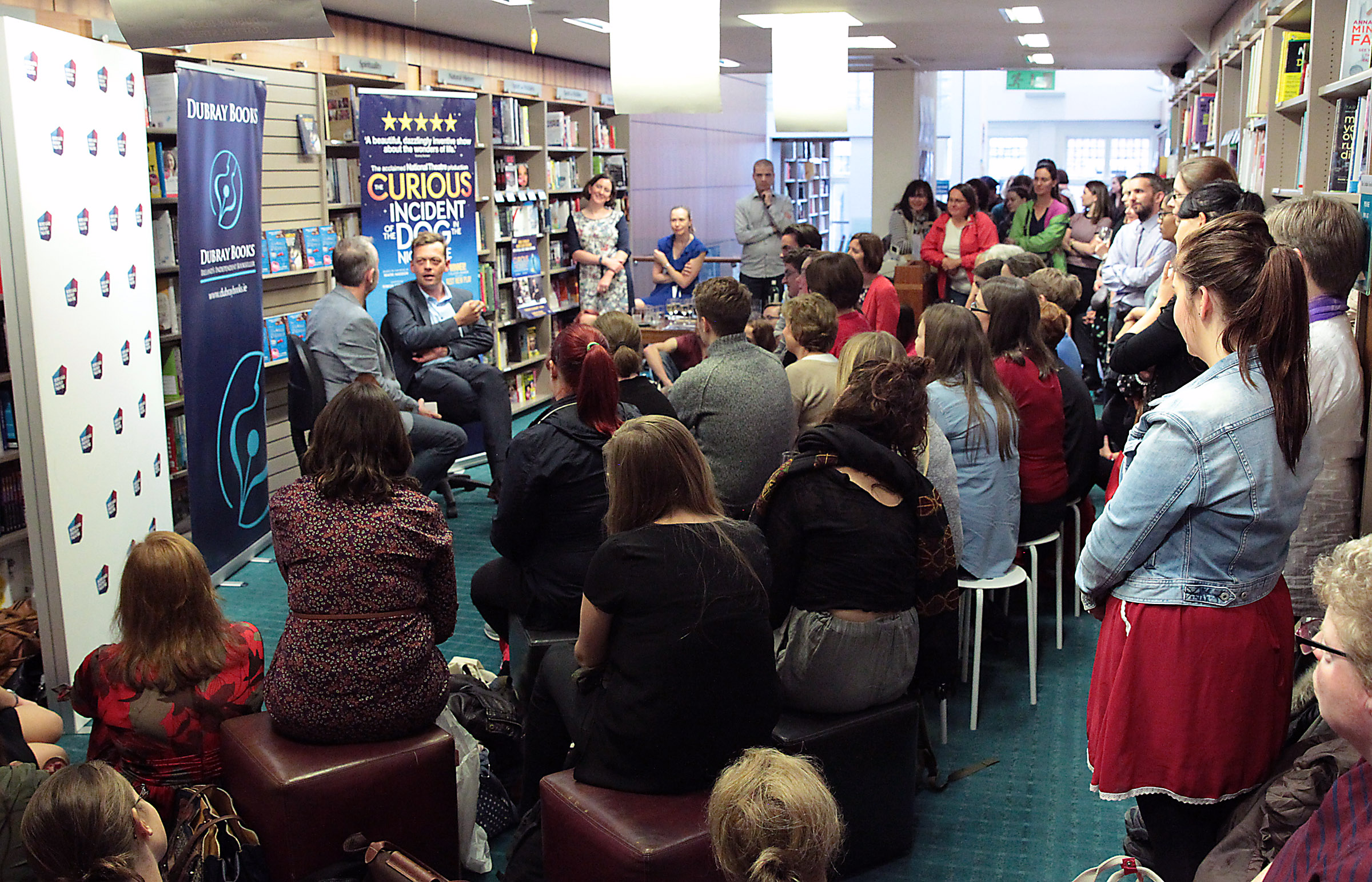 Thank you to everyone who came up to Dubray Books to watch me interview Simon Stephens about adapting The Curious Incident Of The Dog In The Night-time for stage all those years ago.
He's still so passionate about it and about is work in general and it helped that he's a bit of a rock star, great at holding a crowd and charismatic to boot. Perfect for an interviewer in a situation like that.
The event was done in association with my Book Club over on FB and around 50 of us went for a few beers and a blind book swap after. SO many lovely people who all met online and all seemed to get on like a house on fire (bit like the early days of my blogging life all those years ago).
The play itself is beautiful, gripping in places, heartbreaking in others, staged wonderfully and a must see in terms of travelling productions to come to the BGET in recent years. Just go…
Yes there are pics from the other night…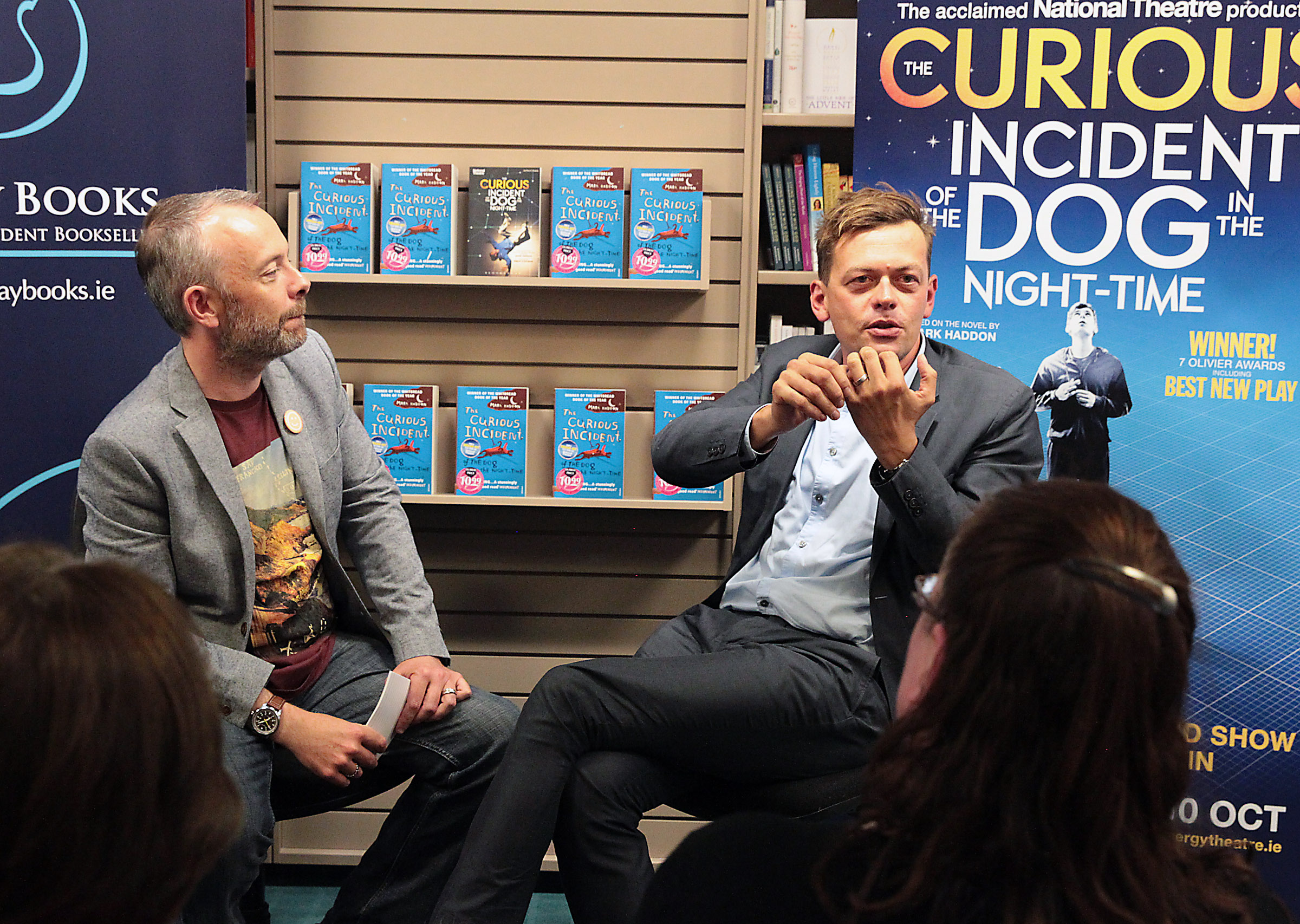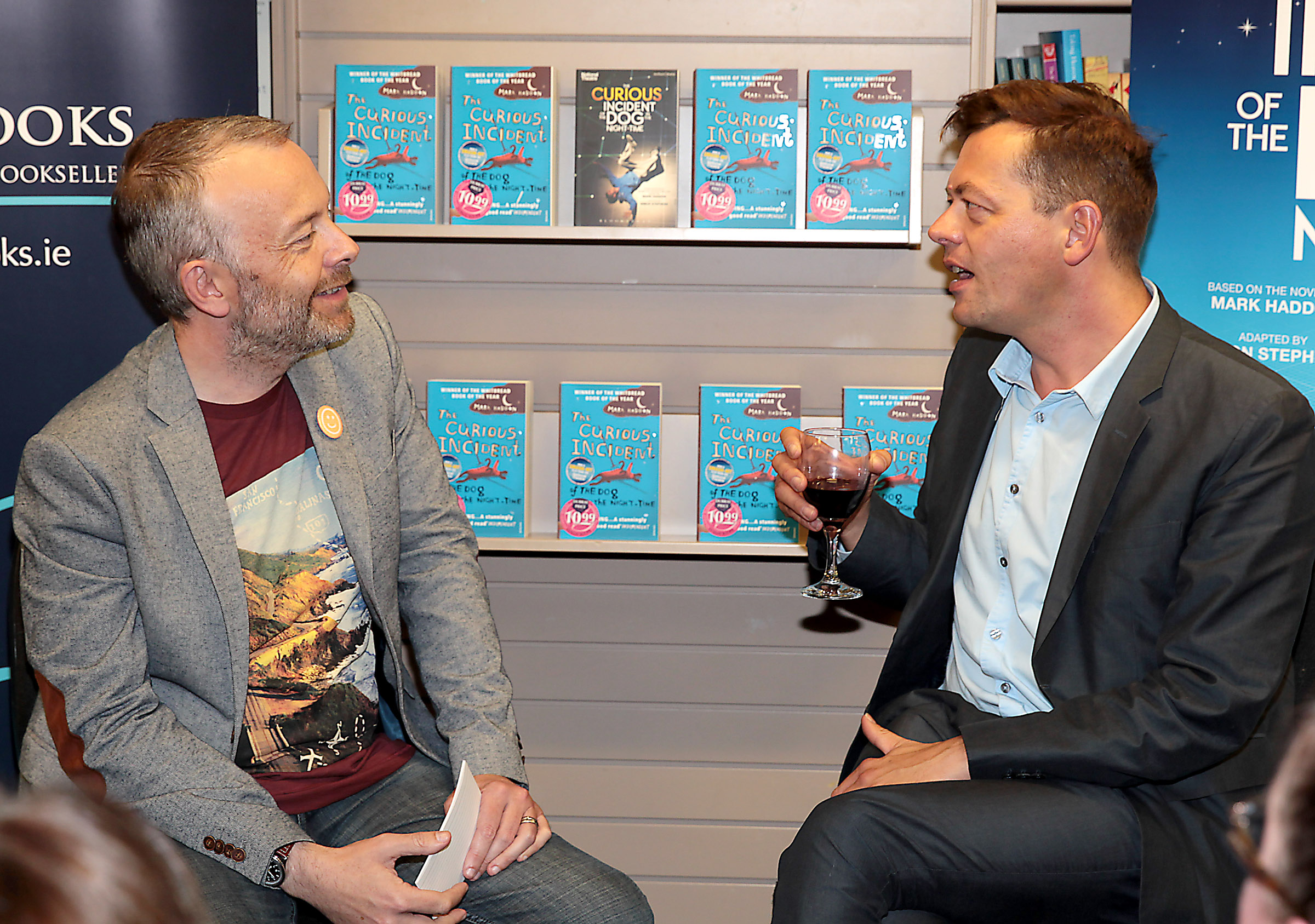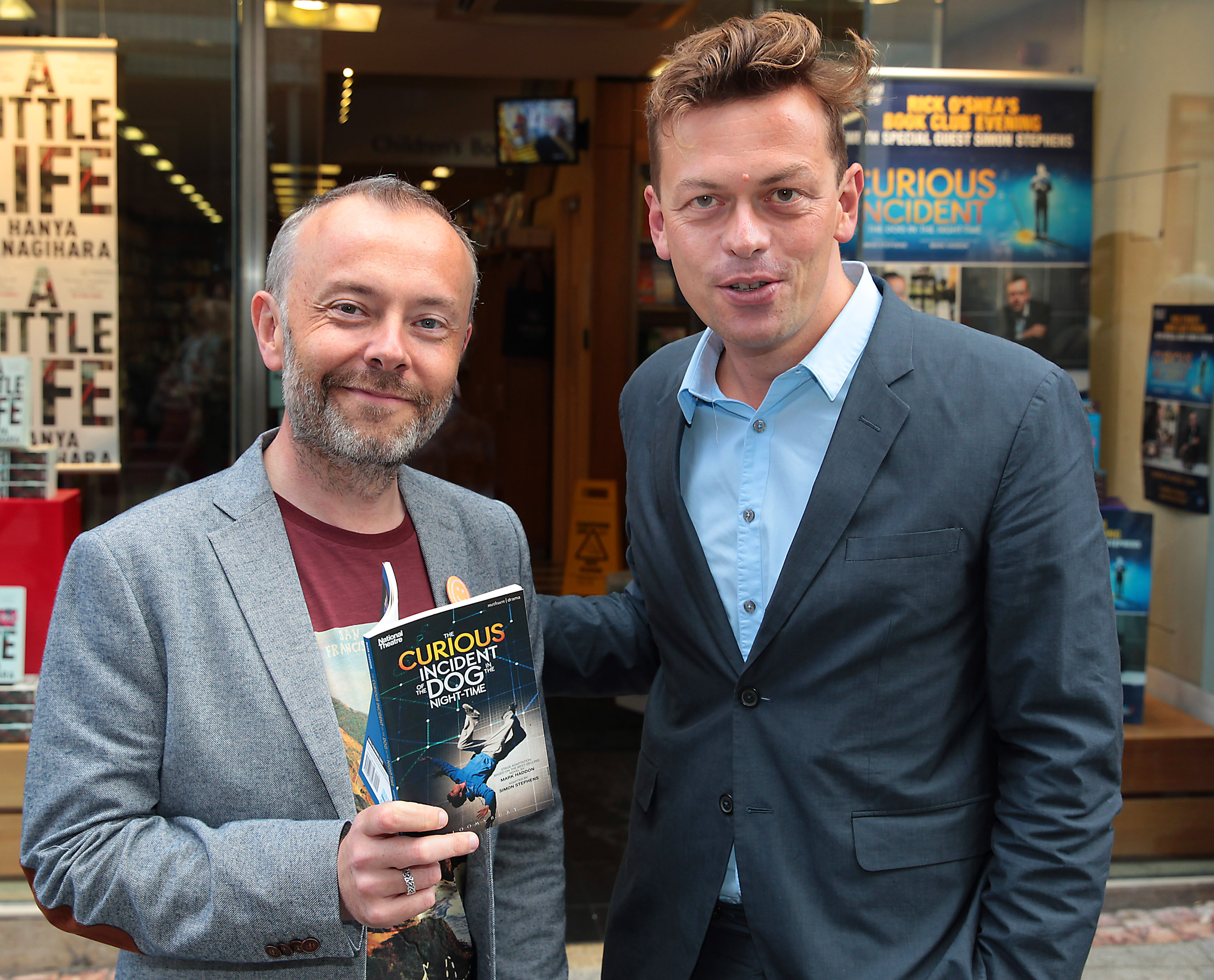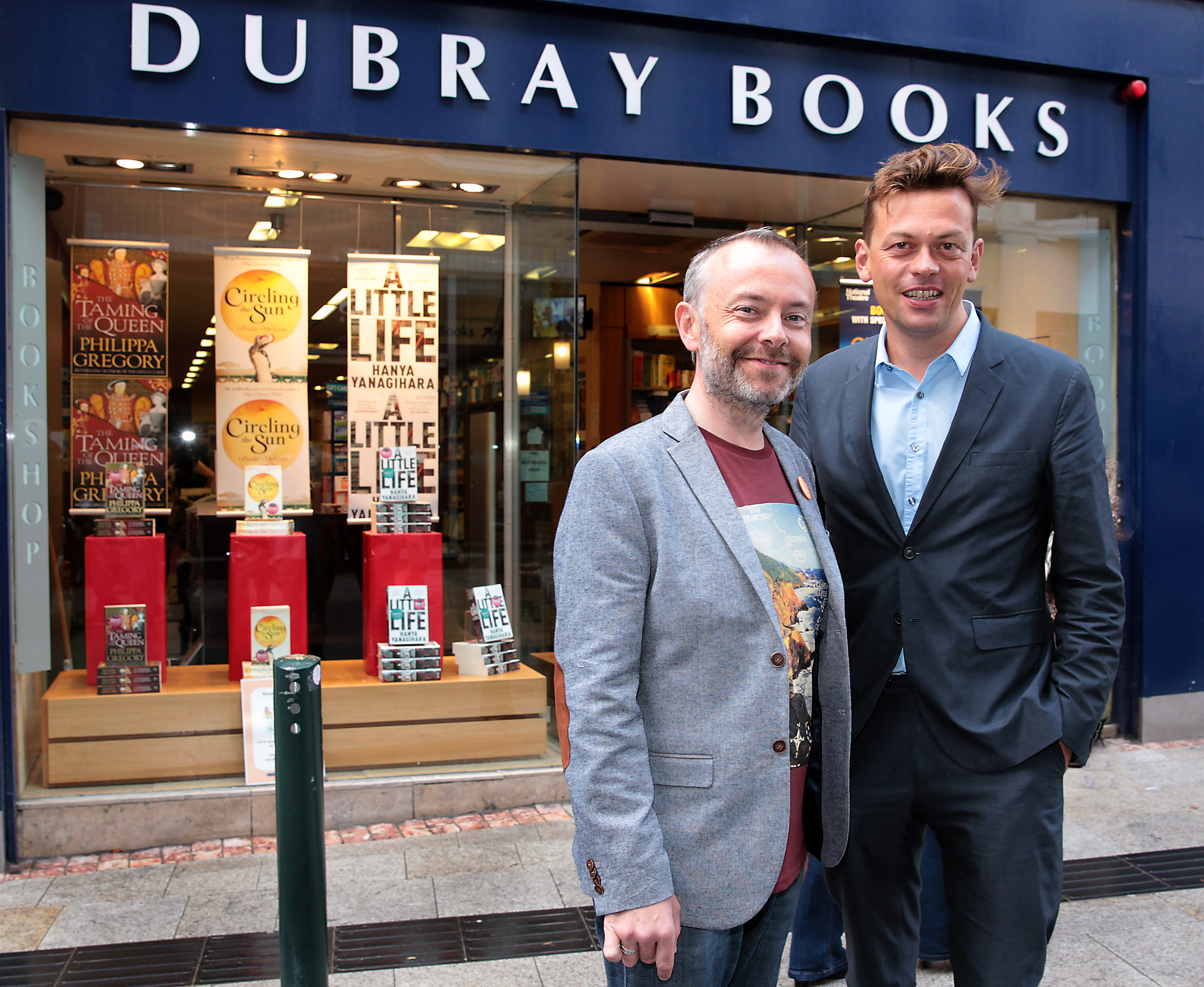 And some taken by people in the crowd too: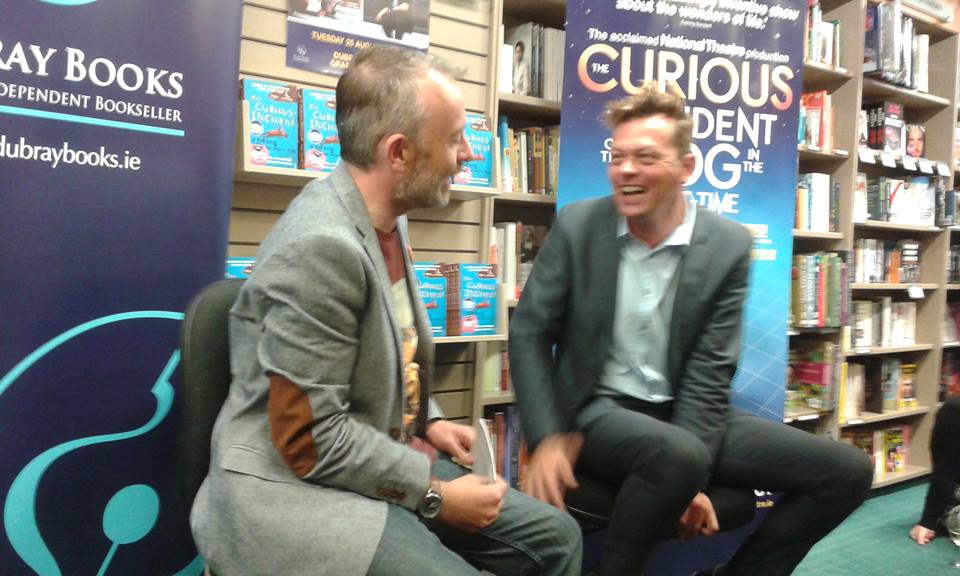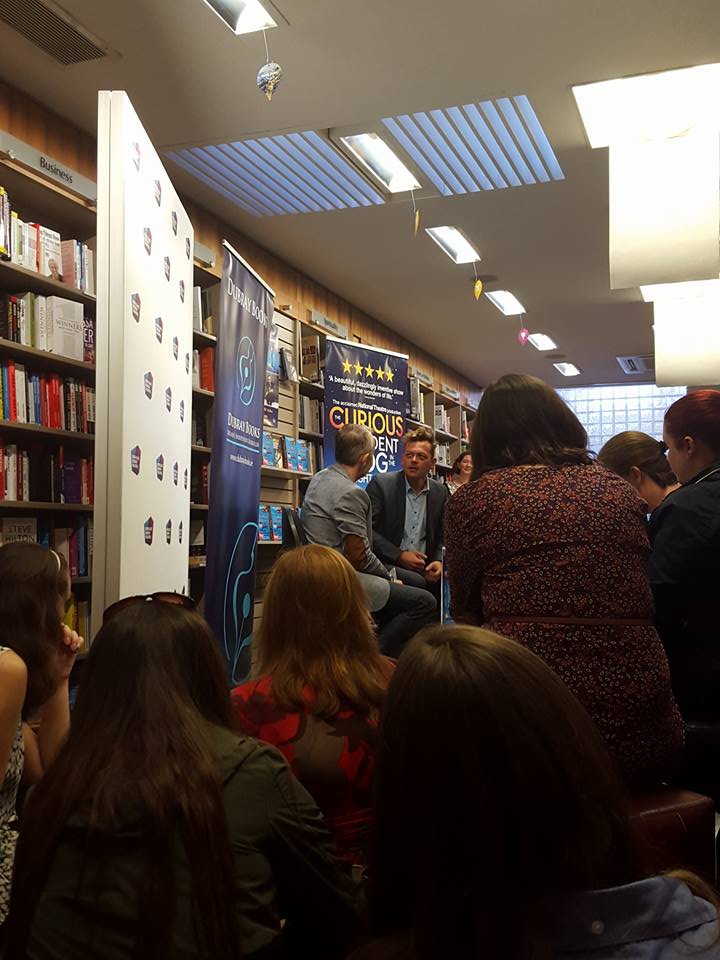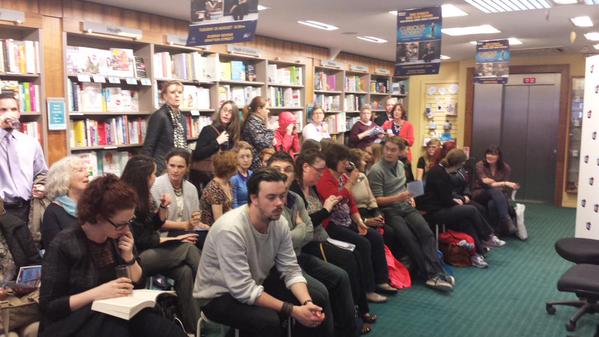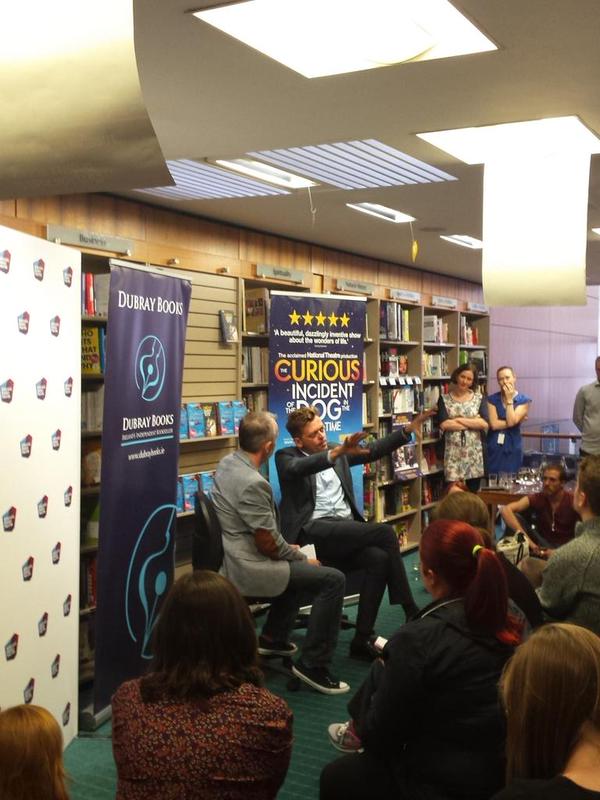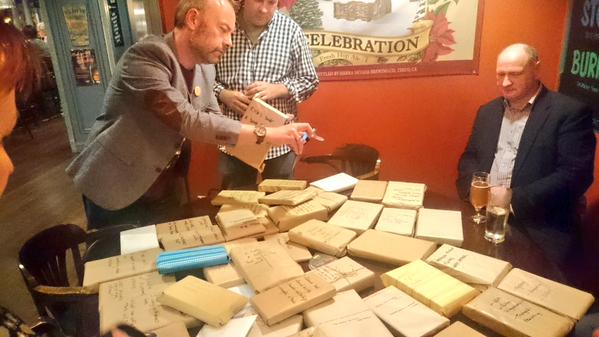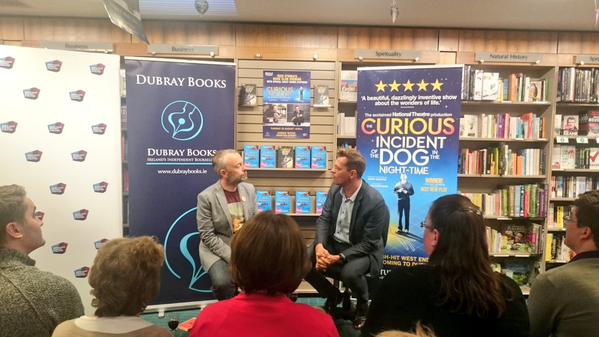 My own shot of the swap table before everyone dug in: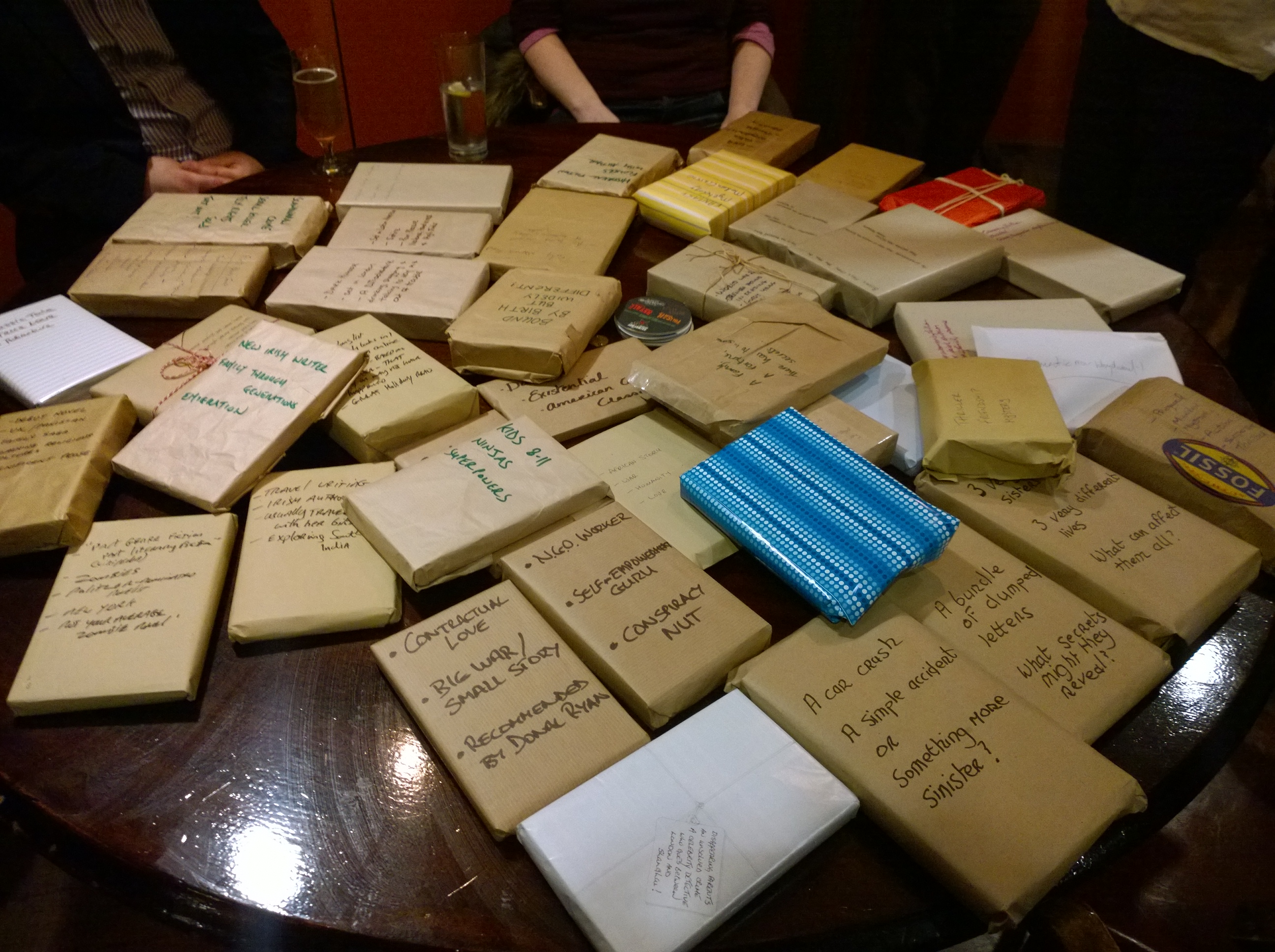 And yes, there are few things more intimidating than your giant mug in the window of a bookstore…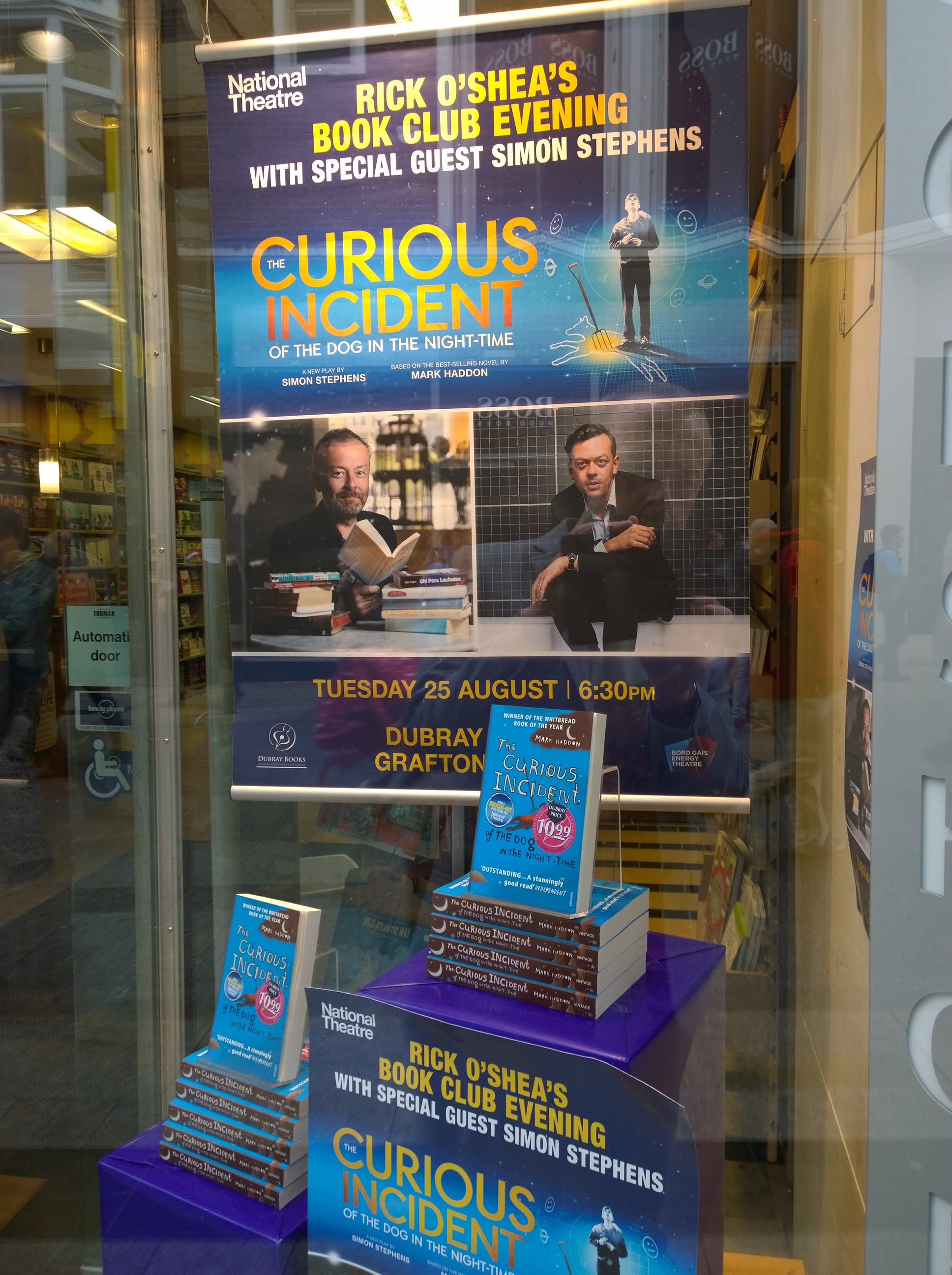 (The Curious Incident is part of this year's Dublin Theatre Festival and tickets for the run in the Bord Gáis Energy Theatre are on sale now).