I've said it before, I rarely review places I eat out at (that's because normally I'm too busy enjoying myself and mixing business and pleasure is strictly to be avoided!) but there have to be exceptions and Rasam is one of them.
For a very good reason too. It is one of my favourite restaurants in the world. Let me say that again –  it is one of my favourite restaurants in the world. Handy then that it's just a few minutes away from where I live.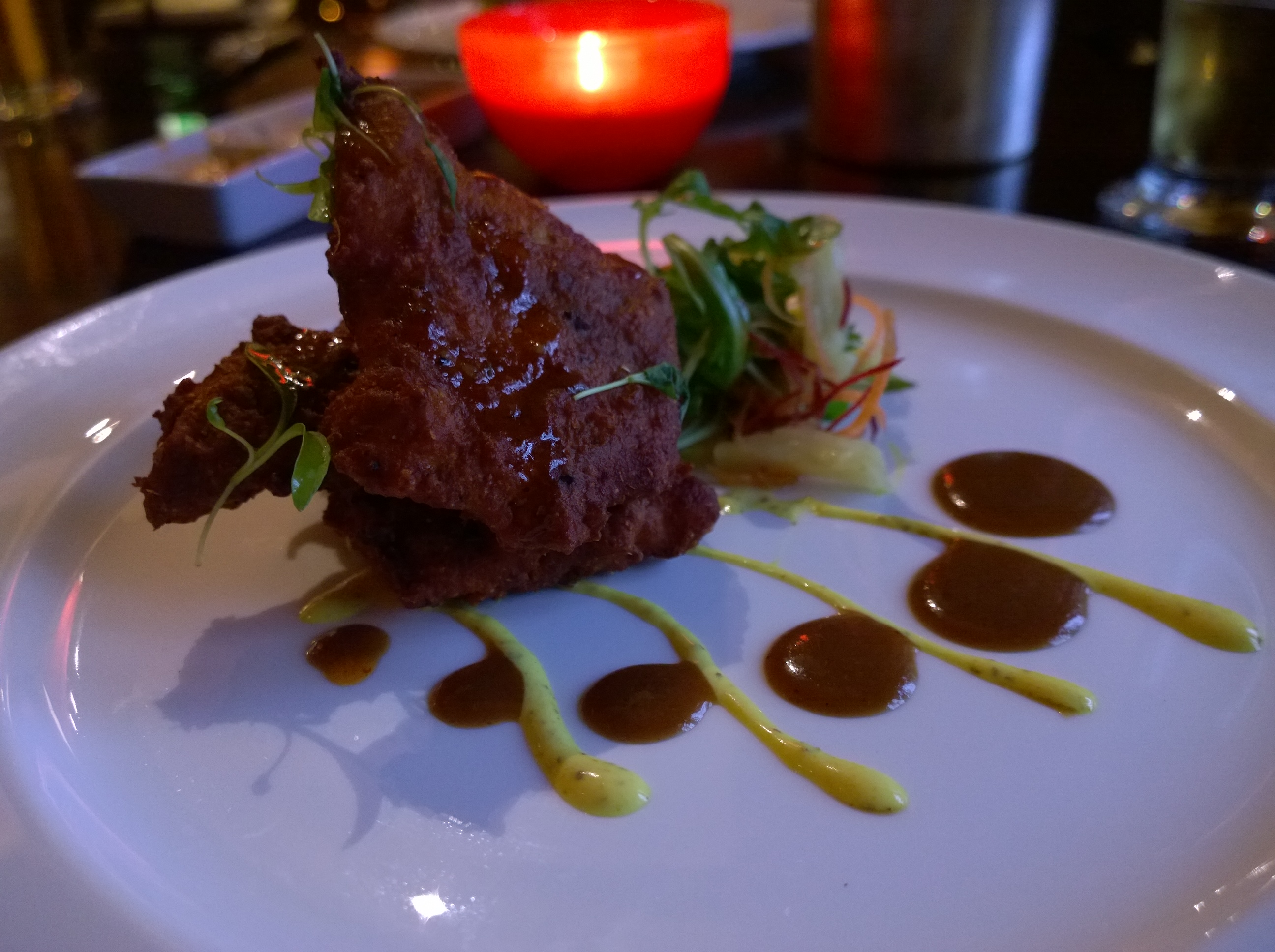 What you're seeing above in my poor shot is the Machi Koliwada – it's red snapper deep-fried in a marinade of carom seeds, ginger, garlic and gram flour. I had it at the weekend and it may be one of the most extraordinary things I've ever eaten. That's just the starter…
Over the last few years I've worked my way through all the starters and pretty much all the main courses My personal grá is for the Lal Maas (it's a boneless lean leg of lamb slow cooked on the bone with red chilli, garlic, ginger, coriander seeds, tomatoes and specially blended garam masala; I have no words for how incredible it is).
I have never eaten there when the food was any less than stunning. Never. That's a big thing ask for any restaurant; I've eaten in Michelin star places where you couldn't say that.
The staff is brilliant, the atmosphere warm and unrushed and it's always busy (actually if you want to head you should consider booking well in advance as it's never less than jammers at the weekend).
I know you might be thinking "well, it's an Indian restaurant, isn't that pretty much just takeaway food?" In some places I might agree with you, but never here. Remember what I said above – it is one of my favourite restaurants in the world. Not favourite "ethnic" restaurant or favourite Indian restaurant, favourite restaurant. The art and beauty in what they conjour up means it does not deserve to be tagged and ut in a little box just because of the sort of food on the menu.
I did have that terribly selfish thing of not properly reviewing it for ages because I wanted it to be my little secret but they've won so many awards over the years they're a well-known spot in a lot of south county Dublin.
Go.