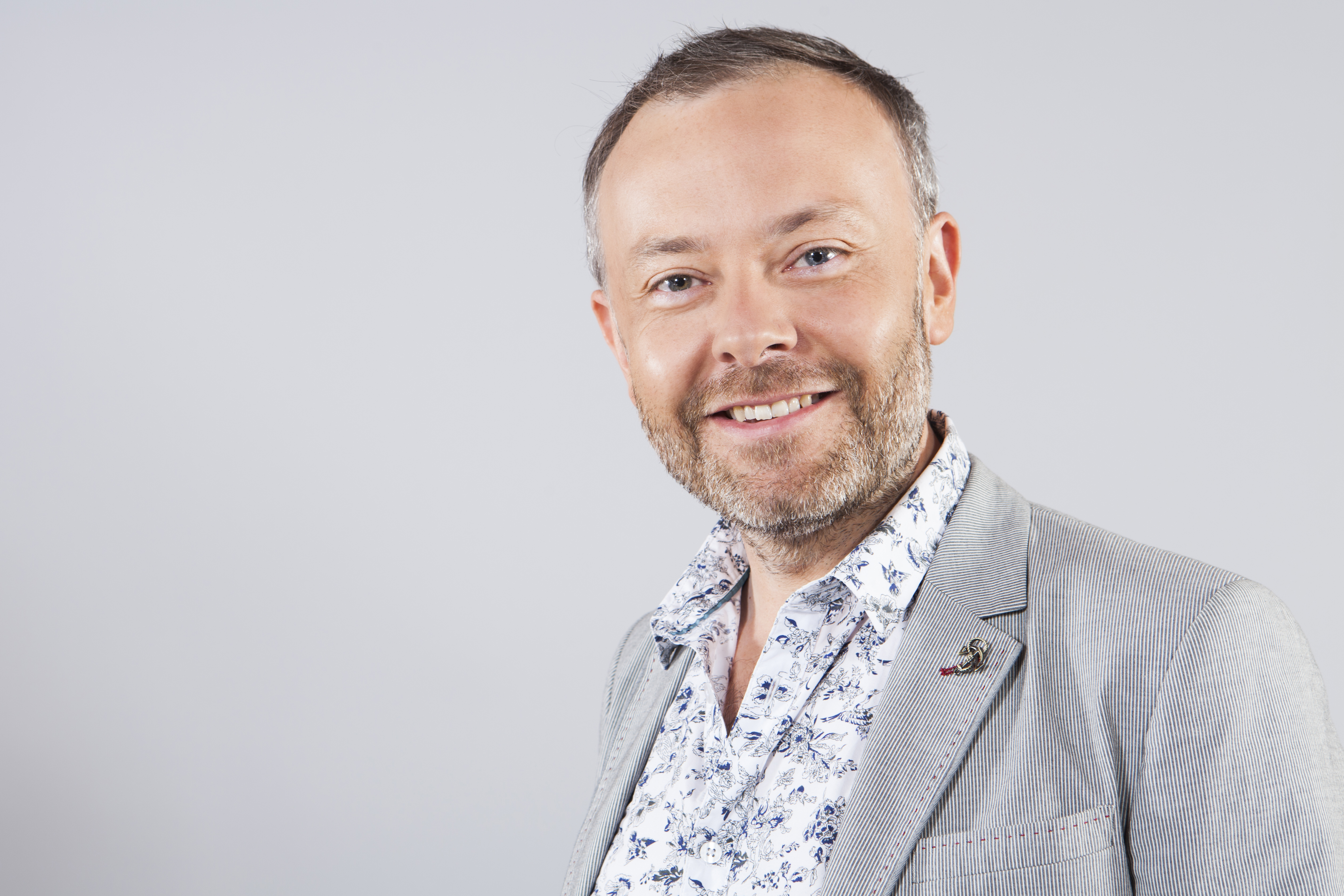 Rick has been a radio presenter with RTE 2FM since 2001. His weekend show includes music and has included interviews with One Direction, Daniel Craig, Russell Brand, The Manic Street Preachers, Daniel Radcliffe and Bill Bailey as well as live performances from the likes of Ed Sheeran, Bell X1 and Stereophonics. The show has twice won Bronze PPI Radio Awards.
He's also the presenter of The Poetry Programme on RTÉ Radio 1.
Rick presents corporate events and launches on a regular basis for clients as varied as Diageo, Samsung, Maximum Media (Joe.ie / Her.ie) and Microsoft.
He's had epilepsy since he was 16 and has been the National Patron of Epilepsy Ireland since 2006 both fundraising for the organisation and raising awareness of the condition most recently on The Late Late Show as a guest with Joe Schmidt.
He regularly introduces movie premières and has conducted public interviews at the Dublin International Film Festival for the last few years with Richard Dreyfus, Danny DeVito, Michael Madsen and Harry Shearer.
He also hosted author interviews in recent times with guests as diverse as playwright Simon Stephens, authors Anthony Horowitz, Eoin Colfer and Chris Cleave, journalist  Johann Hari at Dublin's International Literature Festival and Graham Norton at Listowel Writers Week.
Rick presents annual awards ceremonies including the Web Awards, Social Media Awards, SME Awards and Student Enterprise Awards. He also hosts at other events as diverse as the Festival Of Curiosity, Pint Of Science Festival, CBI Book Of The Year Awards, Event Industry Awards and the social media metrics business conference Measurement.ie.
In 2015 he co-presented the Bord Gais Energy Irish Book Awards on RTE One TV for the first time.
He has been a panellist and event host at the Lingo Spoken Word Festival, Bram Stoker Festival, for Dublin 1City 1Book as well as performing spoken word pieces at European Literature Night and the Barnardo's Under My Bed nights.
Rick has been a speaker at international conferences on epilepsy in Montreal, Malta and Marseille as well as at the European Parliament in Brussels and on the use of social media in radio at Radiodays Europe 2014.
He was part of the voting academy for the 2014 & 2015 BGE Irish Book Awards and a judge for the 2015 UK and Ireland Young Adult Book Prize run by The Bookseller magazine.
He's a very, very part-time consultant on the subject of social media and runs Ireland's largest online book club.
Not much, so.