Right, holidays over and stuff starting to come in at a rate of knots.
I'm involved in all of the below, you should come along…
Wednesday September 21st – An Audience With Donal Ryan: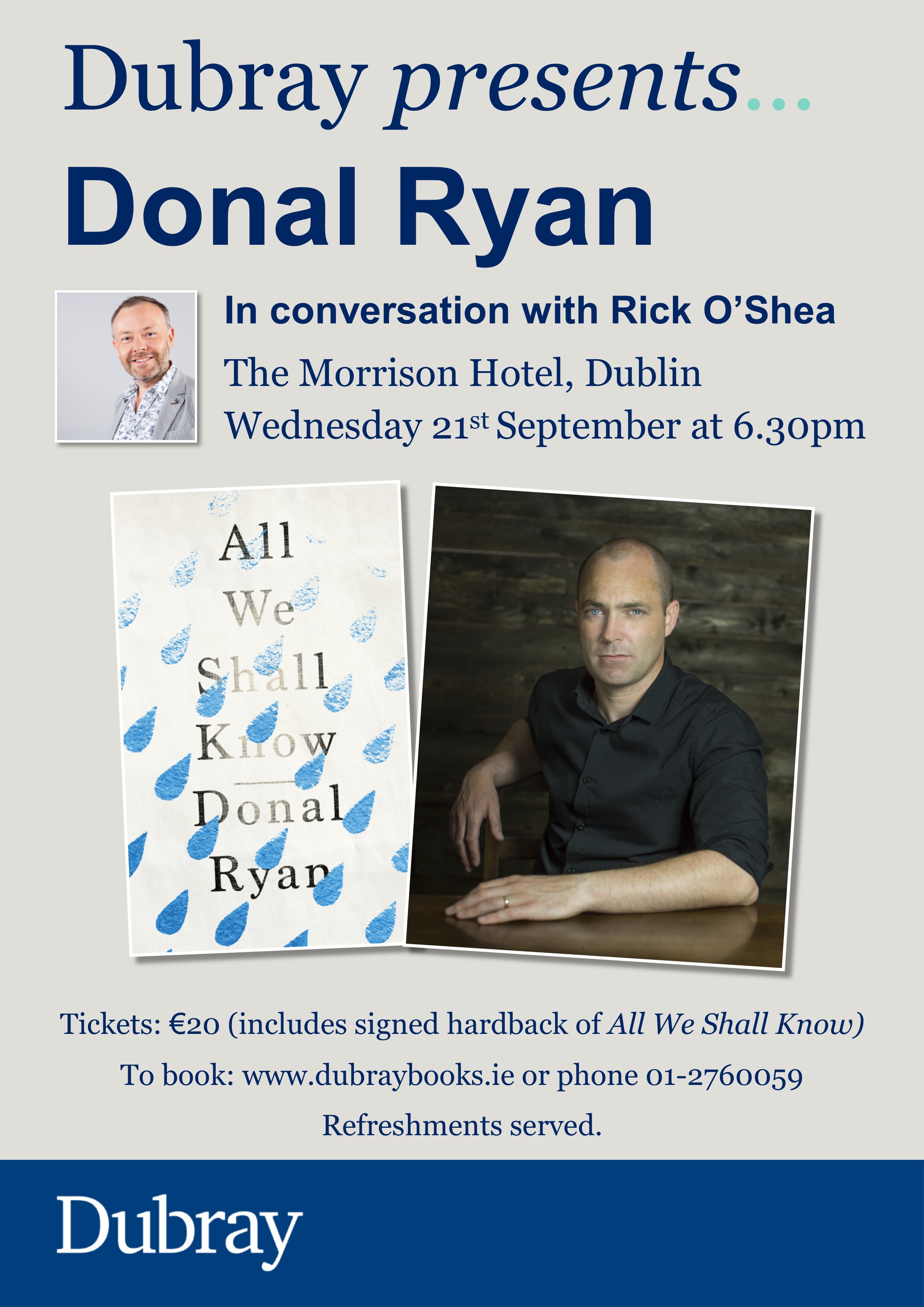 I'll be talking in front of a live audience to Donal on the launch of his latest novel All We Shall Know about his career to date and his latest work. Tickets HERE.
Wednesday September 28th – The 2016 Realex Payments Web Awards: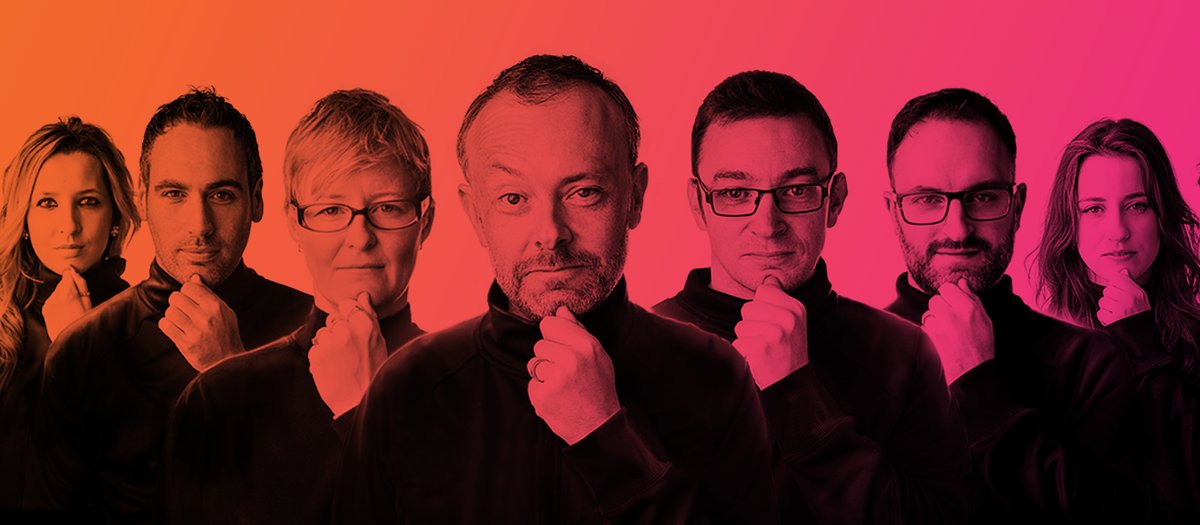 I'm presenting, as usual, but this time in the funky new surroundings of the Liberty Hall Theatre.
Friday October 7th – Fundraiser For Crumlin Children's Hospital: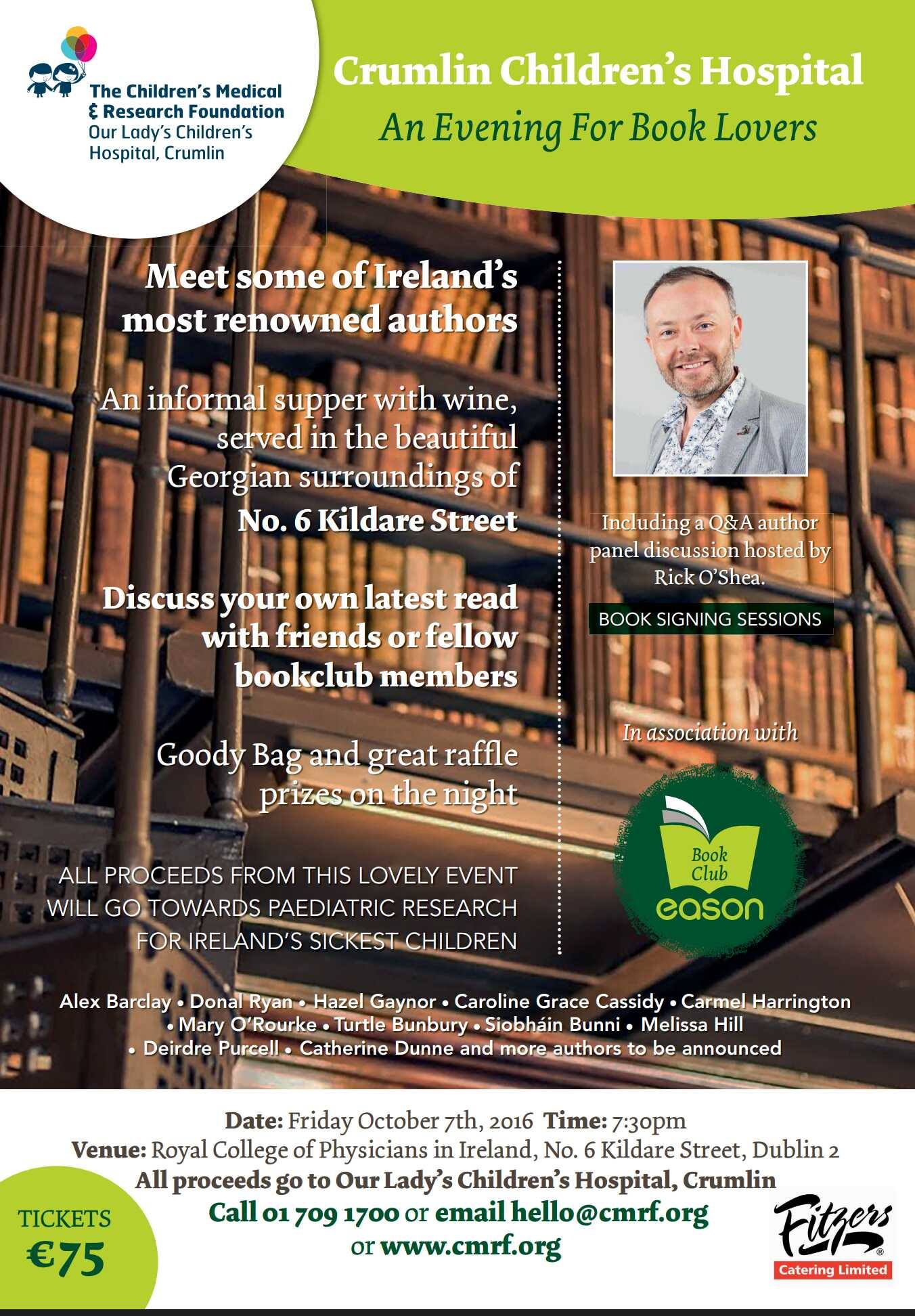 Given that I spent so much time there as a kid with footballing injuries from sprained ankles to sprained wrists (as well as the memorable fractured arm) I'm delighted to be donating my time to this brilliant event. Tickets HERE.
Saturday October 8th – Dromineer Literary Festival: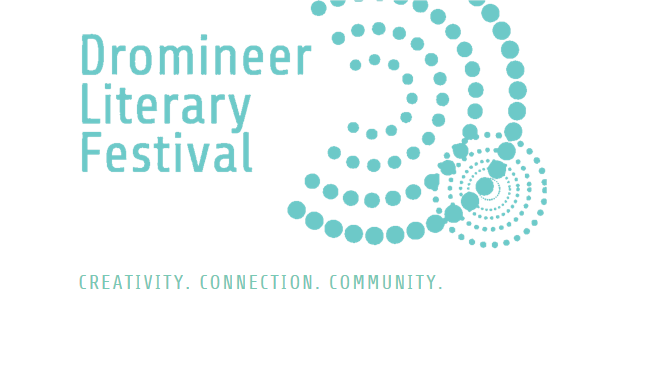 I'll be chairing the "Meet The Authors" event with guests Aideen Henry, Anthony Glavin and Ann Enright.
http://www.dromineerliteraryfestival.ie/full-programme.htm
Saturday October 15th – Irish Writers Centre (daytime):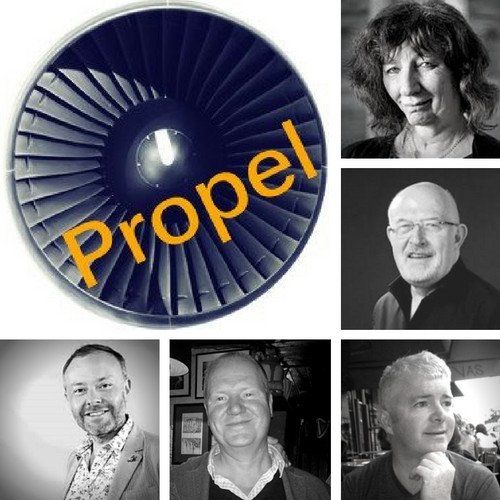 As they say on the site, this is a full day event. "During this highly practical, one-day series of talks Lia Mills (author of Another Alice, Nothing Simple, Fallen), Bert Wright (curator of Mountains to Sea dlr Book Festival), and Peter O'Connell (publicist at Peter O'Connell Media) will discuss their own experiences with publicity and offer advice on gaining recognition in the industry. The day will finish with a media panel led by Martin Doyle (Assistant Literary Editor, The Irish Times), who will chat with Rick O'Shea (Rick O'Shea Book Club) and others as they discuss strategies and best practice for approaching and working with the media."
http://irishwriterscentre.ie/collections/professional-development/products/propel-an-expert-s-guide-to-promoting-your-book-with-lia-mills-bert-wright-peter-o-connell-martin-doyle-rick-o-shea-and-others
Saturday October 15th – Kildare Readers Festival (evening):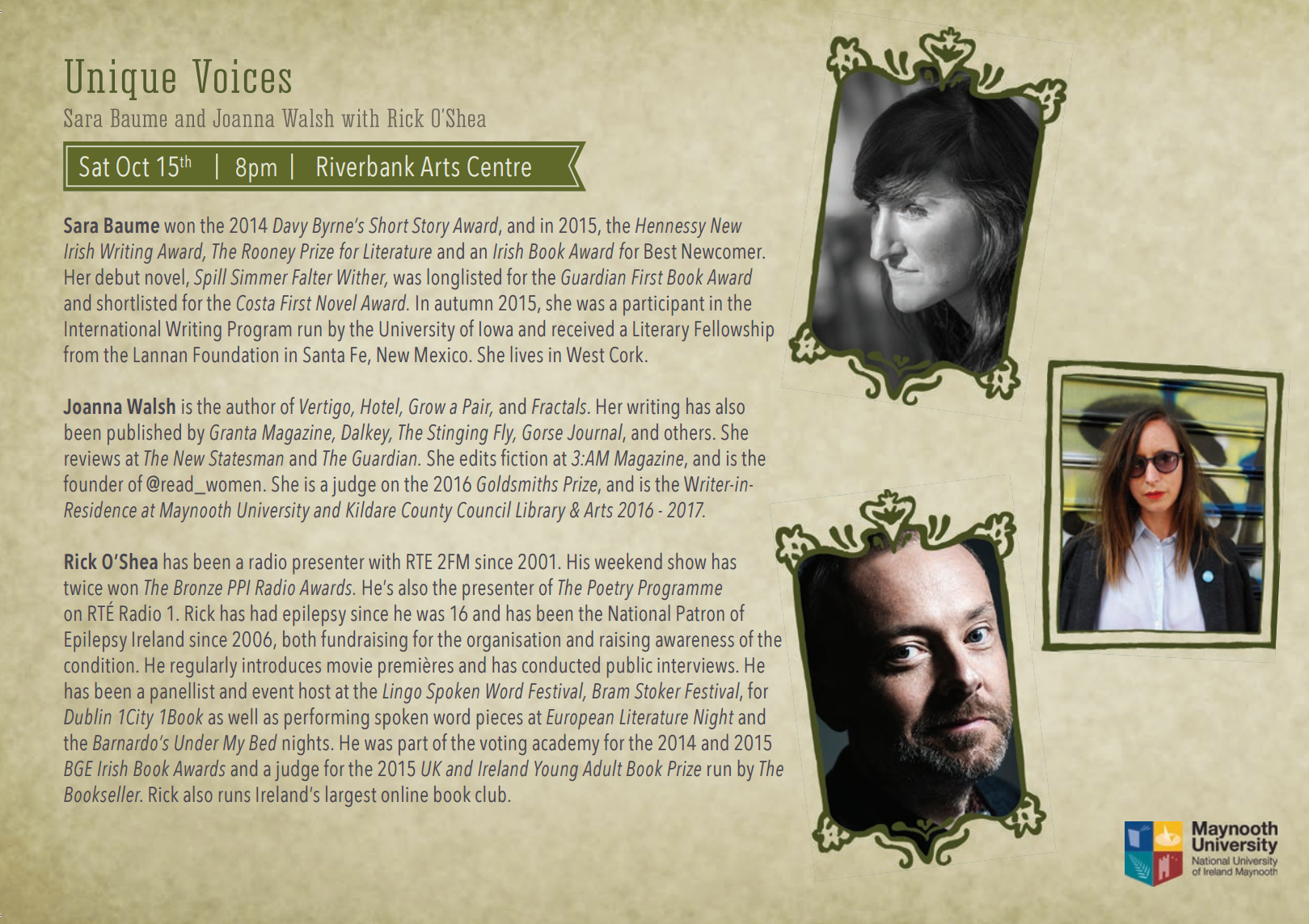 I'll be talking with two of Ireland's most talented contemporary authors Sara Baume and Joanna Walsh.
http://www.kildarereadersfestival.ie/
Eight other events so far between there and the end of November, but we'll get to them in time…
😉