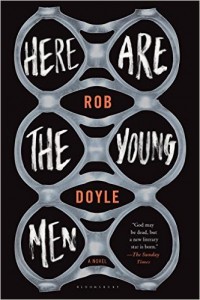 Yes, I'm very late to this particular table so I'll keep this particularly brief.
Rob Doyle's first novel from 2014 is a beautiful, vicious, angry, touching, all too real portrayal of a Dublin many of people see, some of us know people who lived in and one we hope our own teenagers never, ever encounter although we fear they may.
Four young lads spend their first summer after finishing school wandering the streets and beaches of Dublin (and Boston) drunk, stoned, angry, depressed, suicidal and worse. Hard going in many places if you're thin-skinned or reticent when it comes to grit, dirt, violence and reality, but one of those books that you really should read.