I'll keep this brief because, realistically, the only person this matters to is me.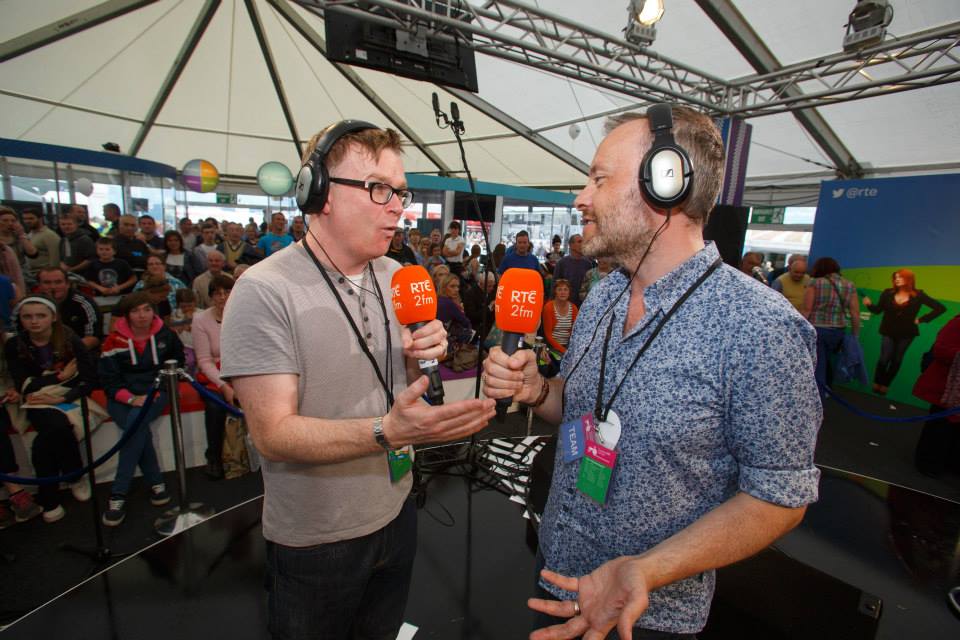 However, tomorrow, July 1st, is the 15th anniversary of the day I started working for RTE back in 2001, a date so auspicious that not a single trace of it remains anywhere on the internet because nobody noticed at the time 🙂
Some pictures from that year sadly do survive…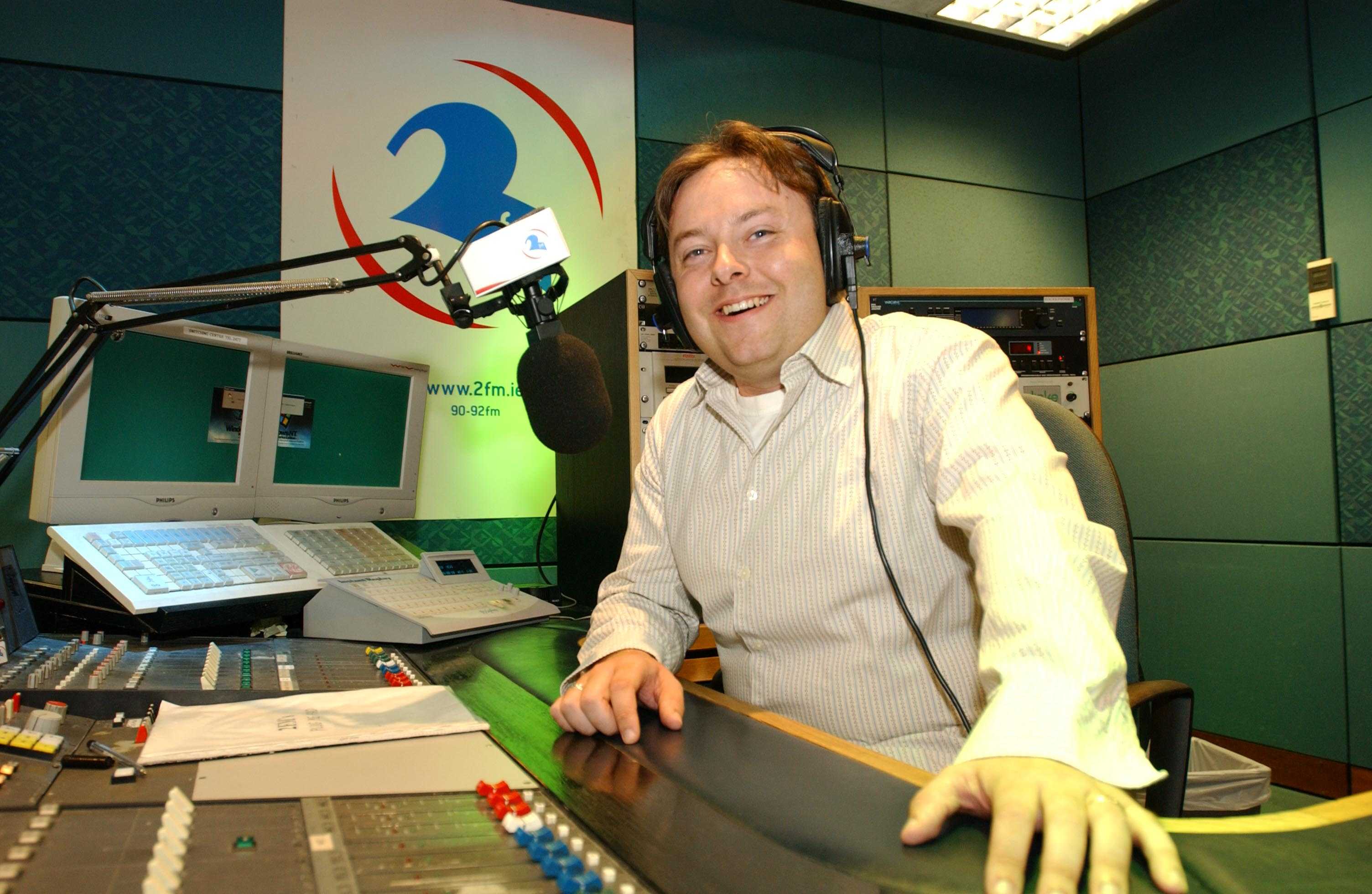 I started here playing loud things I liked between 11 and midnight for the first year or so before rattling on through 9-11pm, 8-10, breakfast, 10-midnight, 6-9 and three(?) separate shifts on daytime before coming to rest, for now, weekends at 11. Genuinely, there have been so many different shows that I forget them all.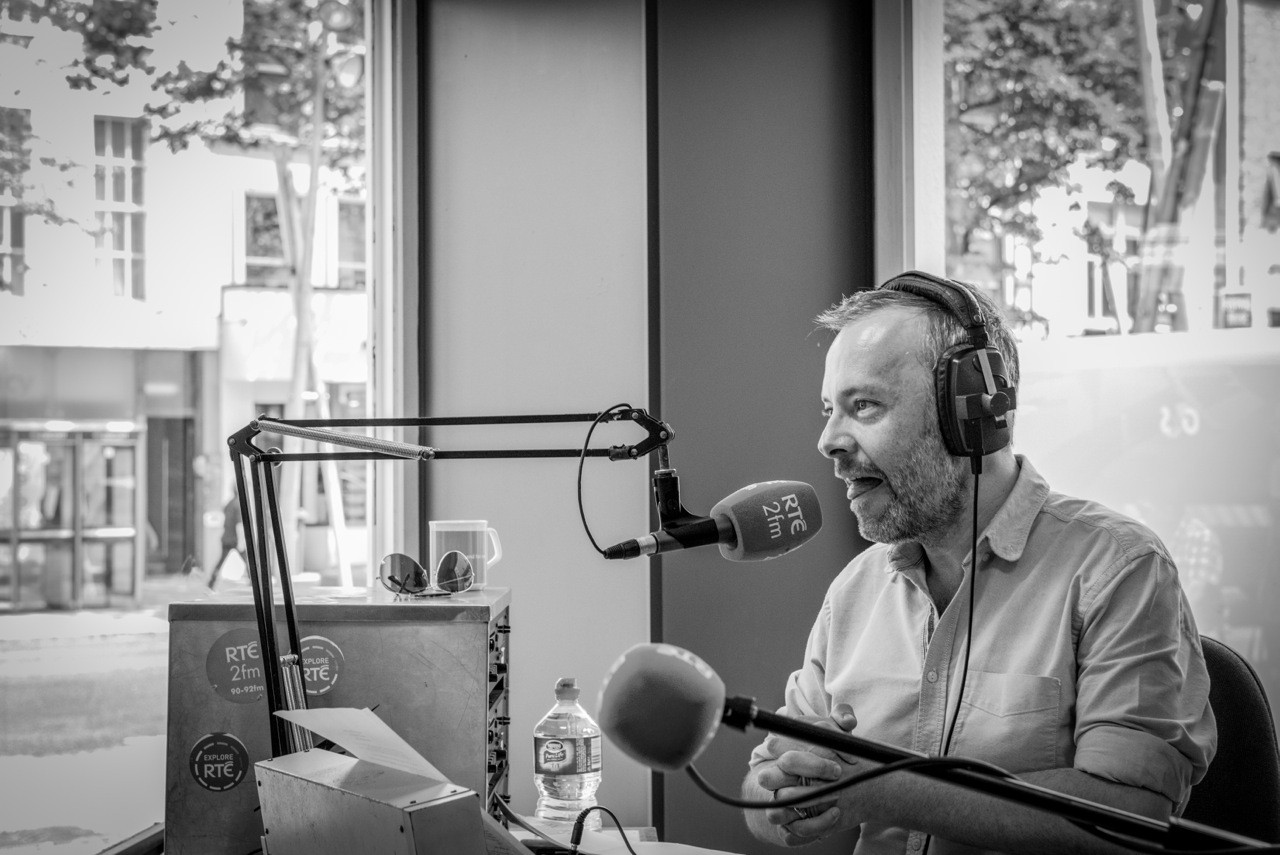 Just the flashbacks from the 2FM show alone go far and wide.
Ed Sheeran with a live studio audience, Dave Grohl unexpectedly announcing live on air that Foo Fighters were playing Slane, the first interview One Direction did on Irish radio, the time I chatted to Daniel Craig about Liverpool, live broadcasts from, I'm pretty sure, every country in Ireland and every major festival as well as the UK, Europe and America, all the way to that time I sang Minnie The Moocher in a chicken suit in front of 100,000 people in the Phoenix Park. Thankfully no footage or pictures have survived…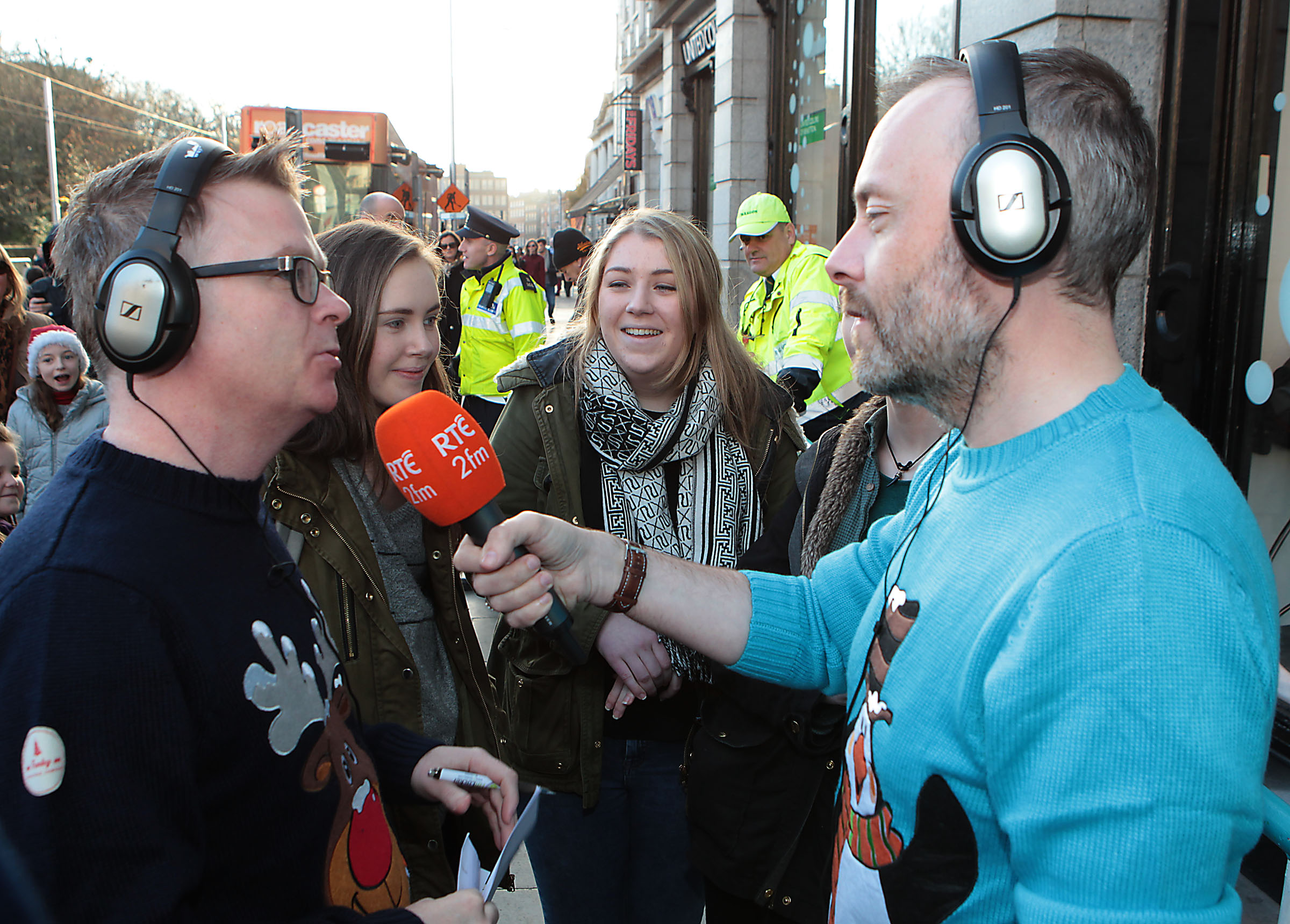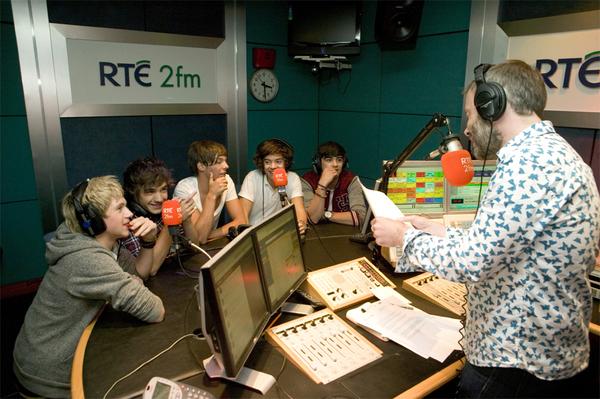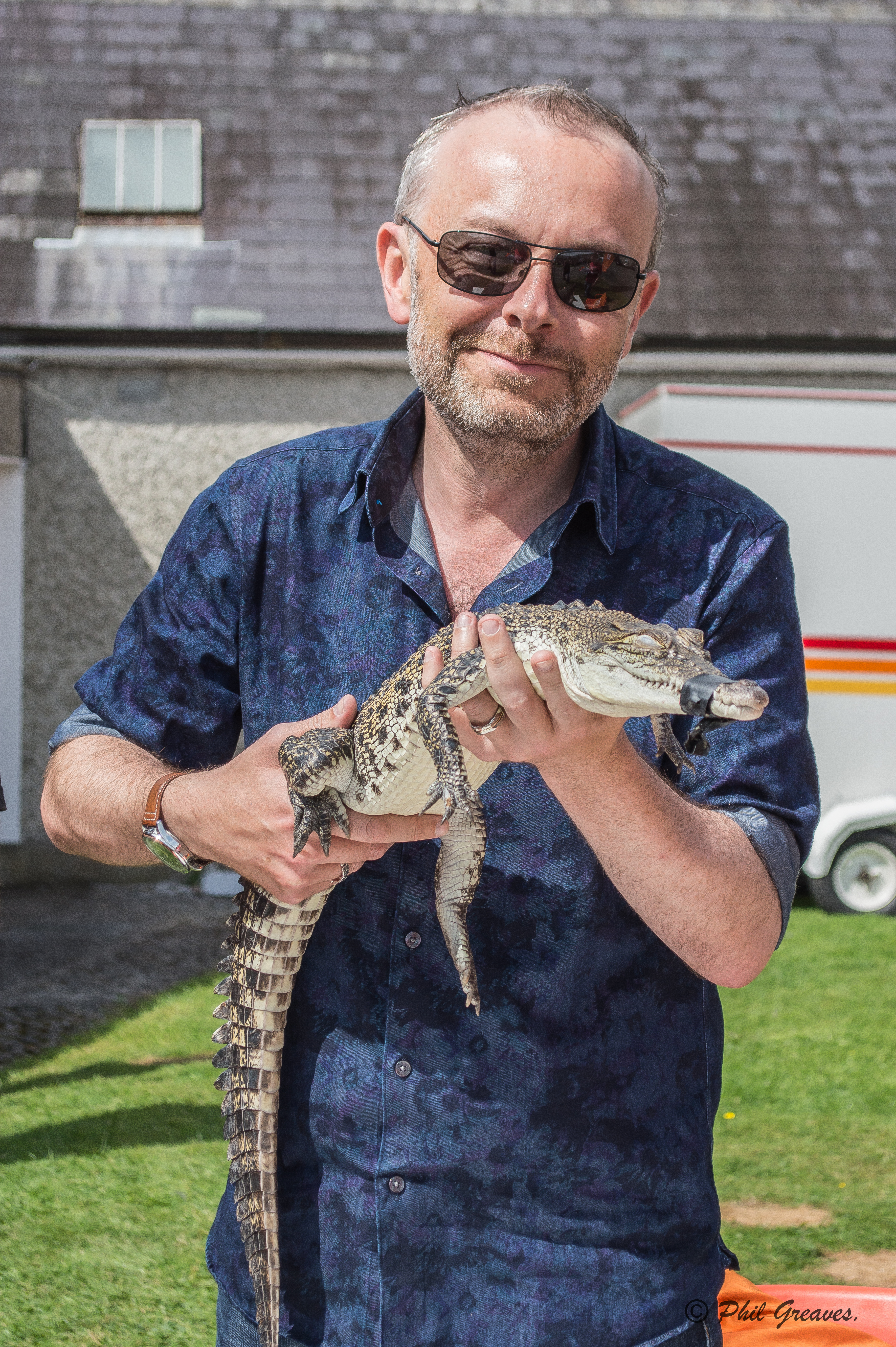 In those 15 years I've been a guest on and filled in on more 2FM and Radio 1 shows than I can remember, have appeared on the Late Late, co-presented the Irish Book Awards on RTE One and these days I have my own Poetry Programme on RTE Radio 1 and Bad Ambassador on RTE 2XM where, unsurprisingly, I'm now back to playing loud things I like. Plus ca change…
That's just the thin end of the wedge though. Working hard in a brilliant place like this has allowed me to meet legends, win awards, become a patron on a charity I love and be in a position to help so many other charities along the way, be the warm up act for Britney Spears (long story…), judge book awards, win bloody Celebrity Mastermind(!), conduct orchestras, perform on the stage of the Abbey, address conferences, do improv comedy and, these days, interview authors, conduct literary panels and launch books.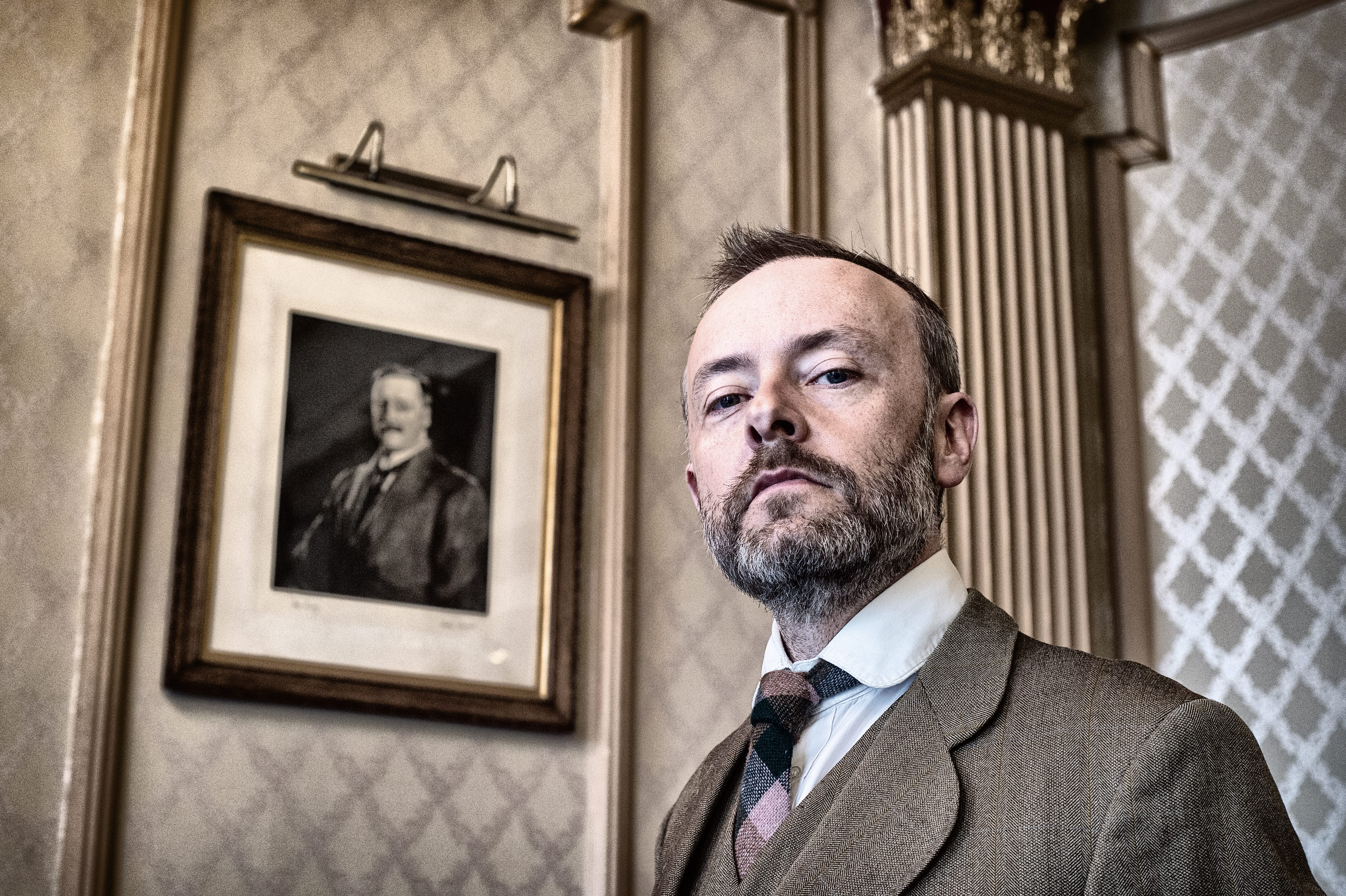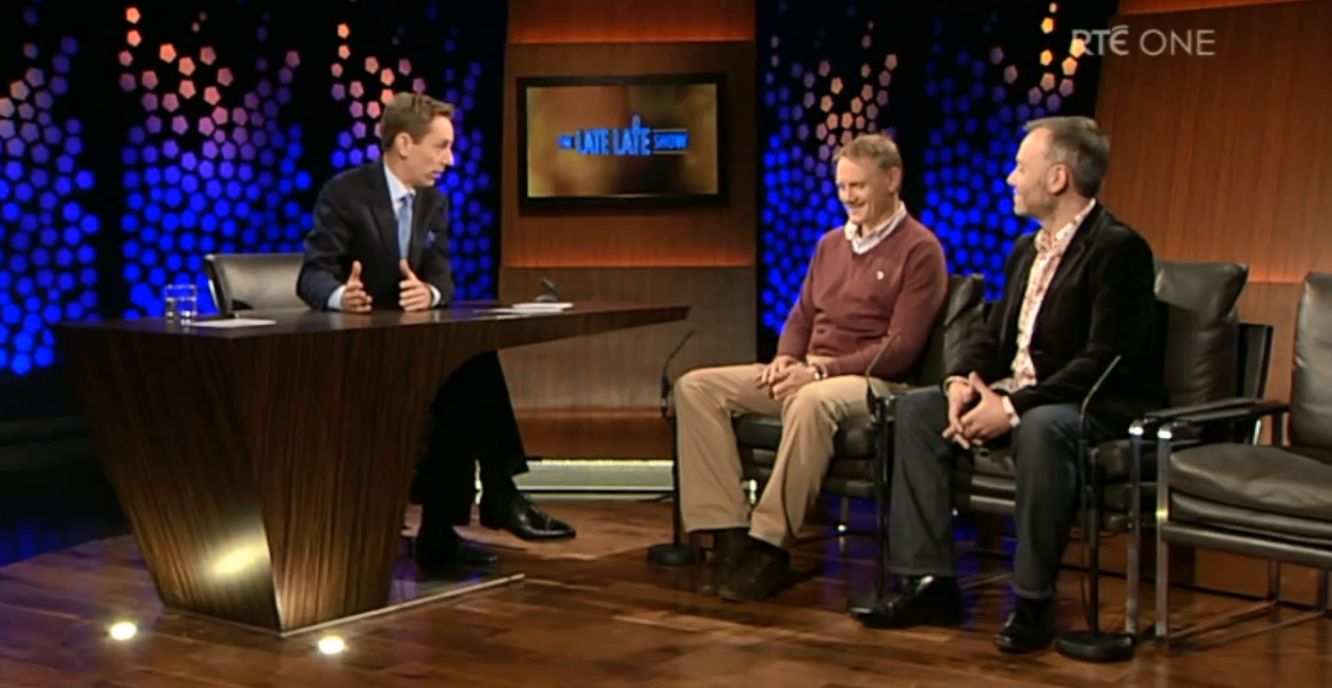 When I started this gig at 28 I could never imagine the changes in my life both personally and professionally that were to come (my eldest son was just 3 then and he's just finished his Leaving Cert!) – it has genuinely been the most extraordinary ride.
This is now the longest job I've ever had by over a decade, I've never taken it for granted and long may it continue 😉
It has been a long, long road and, as you can see from the before and after pictures below, time has taken a toll. Here's to the next 15 wherever in RTE they may take me…