Right, I'll be on and offline for the next few weeks on holiday (finally!) so a few things I'm involved in over the next while you might fancy coming to…
August 26th – Graiguenamanagh Town Of Books: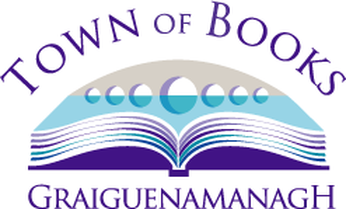 On the opening day of the festival I'll be in the library chatting about book clubs, new books and people I've interviewed. It's at 10am, just show up and their FB event is here:
https://www.facebook.com/events/1345590805468267/
August 27th – First Poetry Programme of the Autumn:

Less a thing to come to and more a thing to listen to. We'll be back at 7.30, as usual, for the Autumn on RTE Radio 1.
http://www.rte.ie/radio1/the-poetry-programme/
Thursday September 15th – Shorelines Arts Festival, Portumna: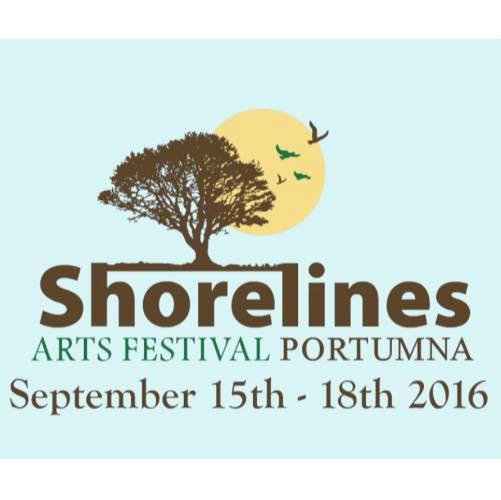 I'm honoured to be launching this year's festival at 7pm. More details on the festival programme as they become available at their website:
http://www.shorelinesartsfestival.com/
Friday September 16th – Culture Night, Dublin:
The Poetry Programme – Live (details TBA)
Wednesday September 21st – An Audience With Donal Ryan: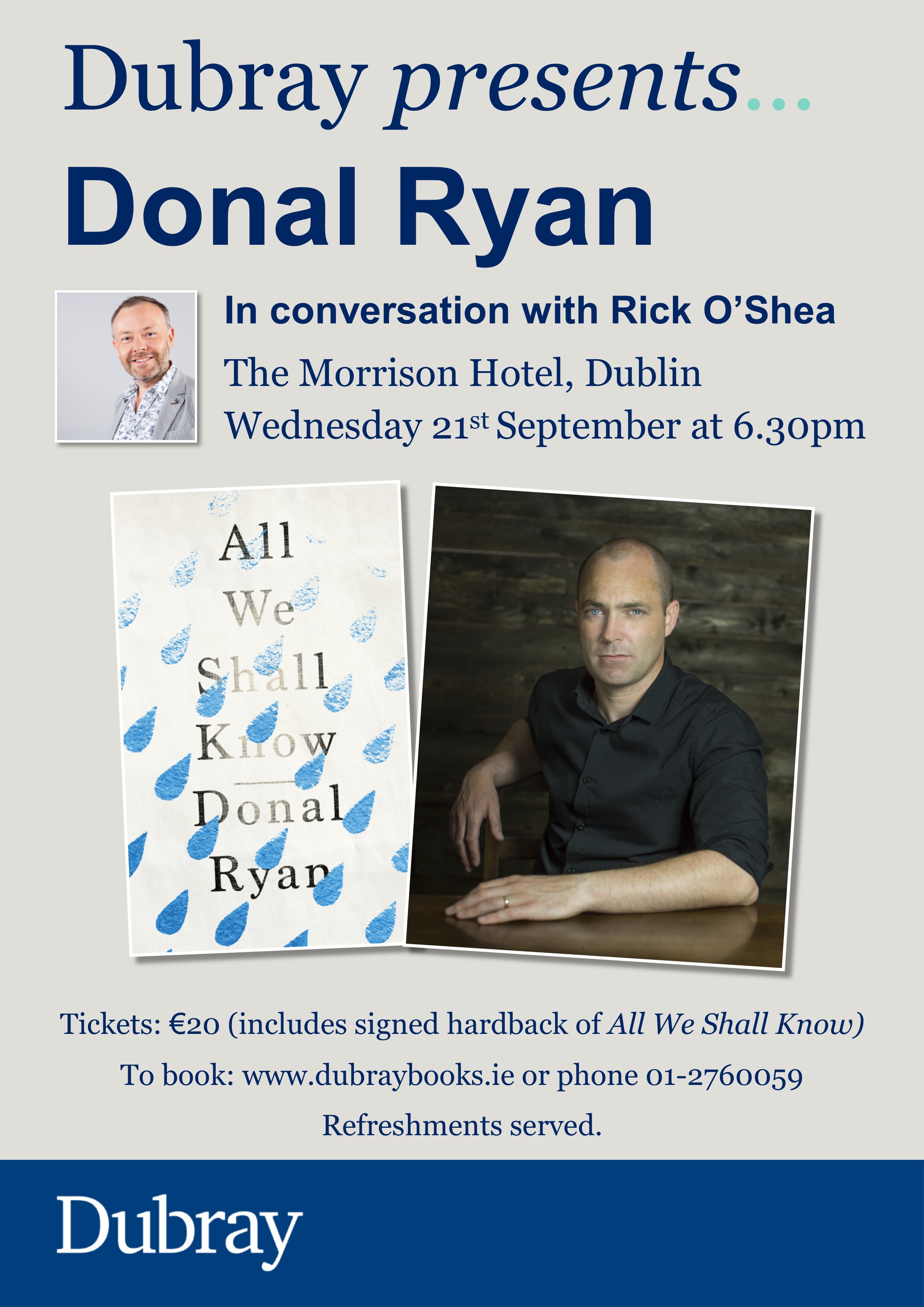 I'll be talking in front of a live audience to Donal on the launch of his latest novel All We Shall Know about his career to date and his latest work.
Wednesday September 28th – The 2016 Web Awards: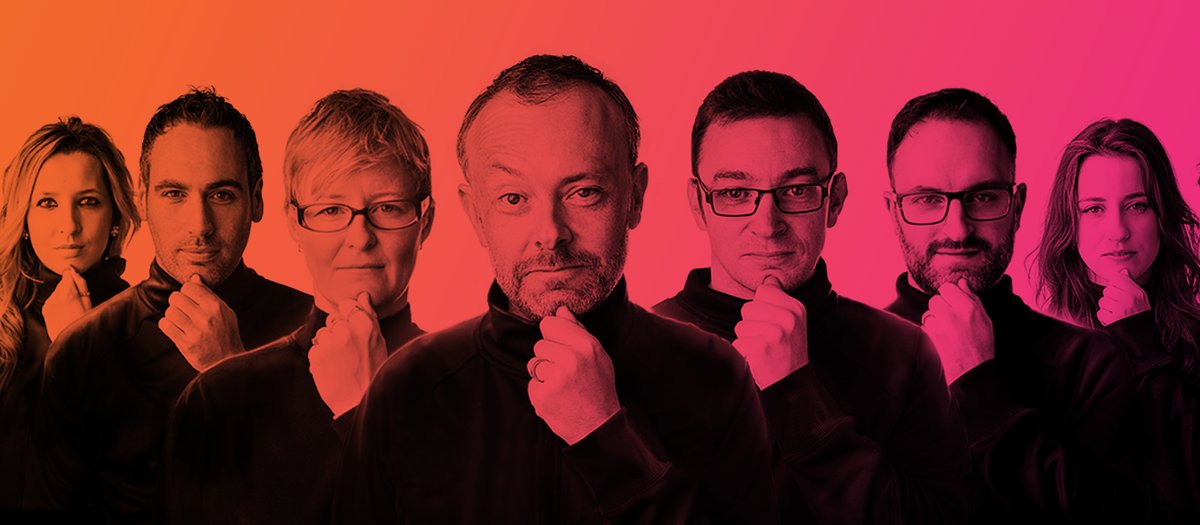 http://webawards.ie/2016-nominations/
Saturday October 8th – TBA:
Not being mysterious, they just haven't announced their programme yet! It's a panel event at one of Ireland's best known literary festivals.
Saturday October 15th – Irish Writers Centre (daytime):

As they say on the site, this is a full day event. "During this highly practical, one-day series of talks Lia Mills (author of Another Alice, Nothing Simple, Fallen), Bert Wright (curator of Mountains to Sea dlr Book Festival), and Peter O'Connell (publicist at Peter O'Connell Media) will discuss their own experiences with publicity and offer advice on gaining recognition in the industry. The day will finish with a media panel led by Martin Doyle (Assistant Literary Editor, The Irish Times), who will chat with Rick O'Shea (Rick O'Shea Book Club) and others as they discuss strategies and best practice for approaching and working with the media."
http://irishwriterscentre.ie/products/an-expert-s-guide-to-promoting-your-book-with-lia-mills-bert-wright-peter-o-connell-martin-doyle-rick-o-shea-and-barbara-feeney
Saturday October 15th – Kildare Readers Festival (evening):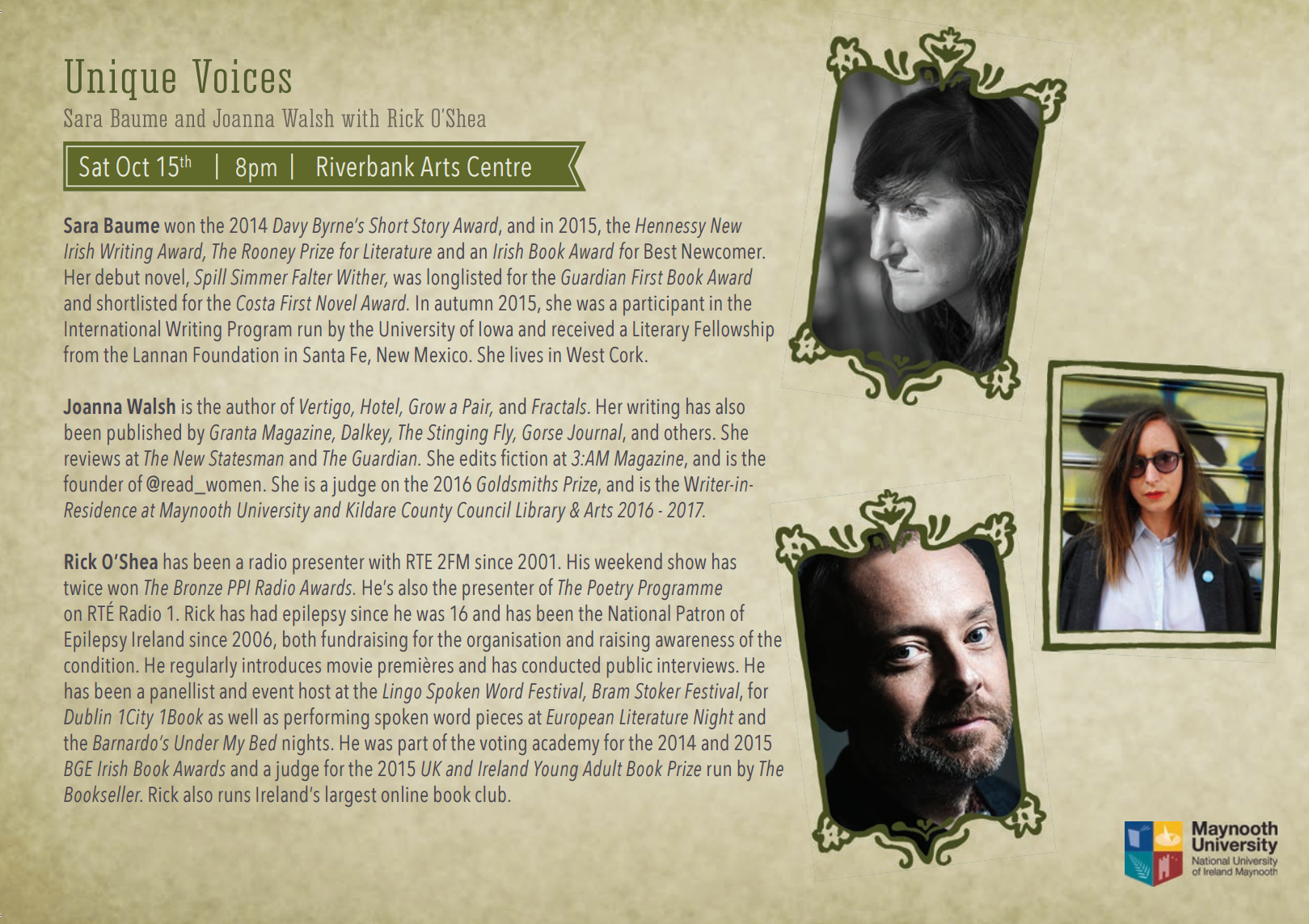 I'll be talking with two of Ireland's most talented contemporary authors Sara Baume and Joanna Walsh.
http://www.kildarereadersfestival.ie/
There are many more things to come in October, November and December (I even have an event for you in March 2017!) but, for now, I'm going to leave it at this.
Hope to see you at one of them.