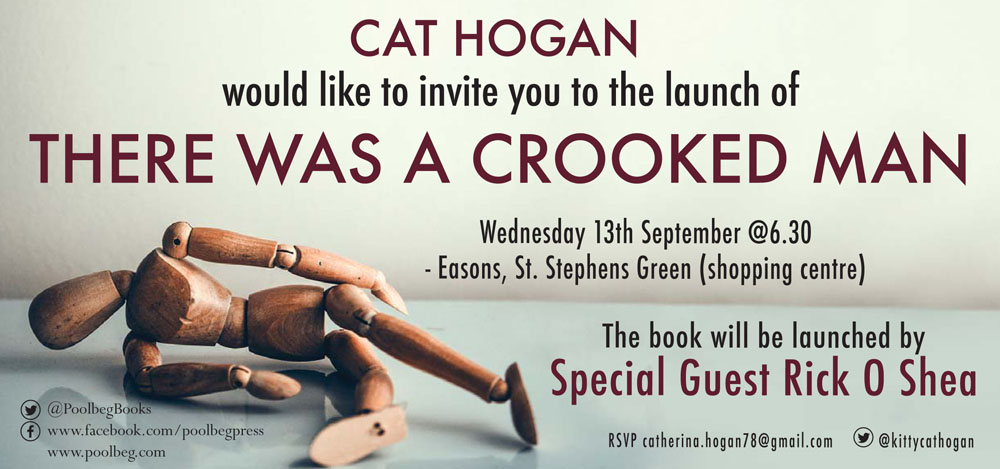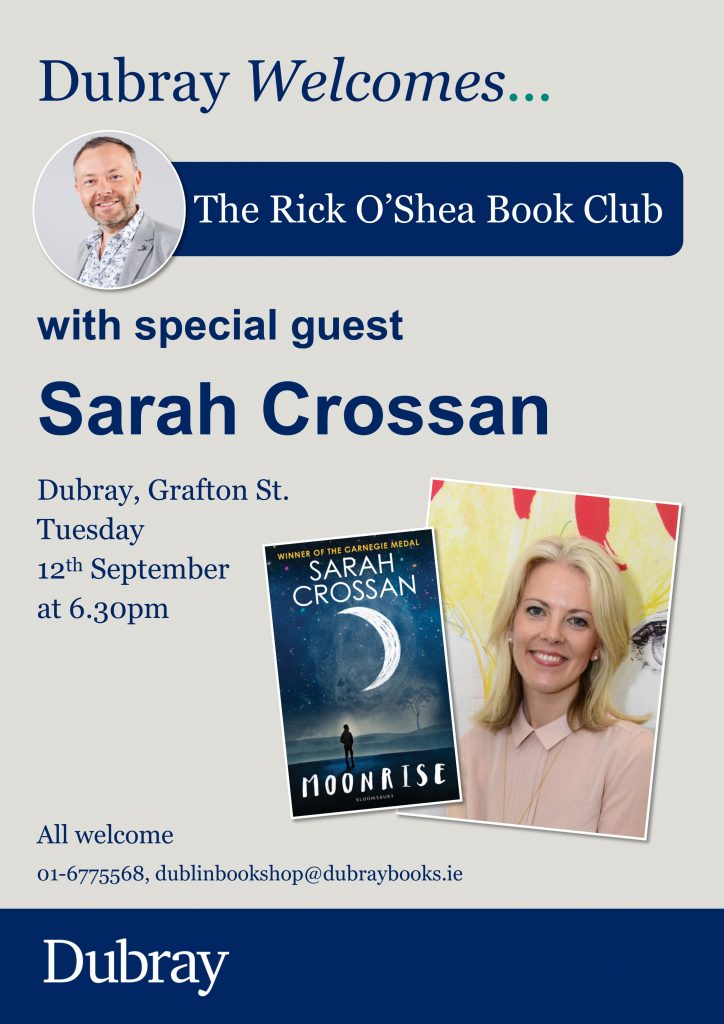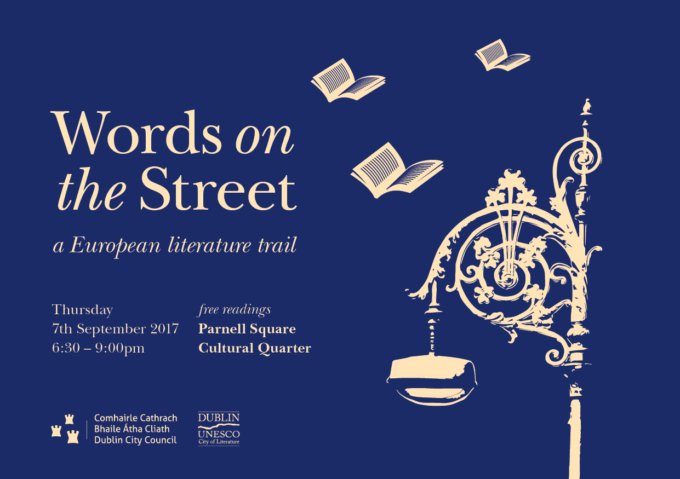 So, as always, the four weeks of my year in which nothing happens are up and stuff starts rattling along again 🙂
If you're interested, I'm one of the performers again at this year's Words On The Street. All readings are free (you do them on a sort of circuit around a load of locations close to each other) just make sure to get there early. More at – http://www.dublincityofliterature.ie/events/words-street-european-literature-trail/
I'm also conducting my first ROSBC public author interview of the Autumn with the impossibly talented Sarah Crossan. Her new book Moonrise is just brilliant. Come along- https://www.facebook.com/events/123525544942009/.
I'm also launching Cat Hogan's second book "There Was A Crooked Man" – Eason St. Stephen's Green – https://www.facebook.com/events/920991248055608/ as well as hosting "An evening for book lovers" in aid of CMRF Crumlin – https://cmrf.org/news/an-evening-for-book-lovers-in-aid-of-research.
Then there's the big one – the first literary festival I've been curator for – 2017's Waterford Writers Weekend, part of Imagine Festival. We're announcing all the events in mid-September, I'll be hosting stuff across the 3 days as well as hovering around. If you're planning on coming mark yourself in here and I'll be keeping you up to date – https://www.facebook.com/events/1900254686964426
Loads of other stuff across October and November both in Dublin and across the country but I have to keep my powder dry on those for now…
All of that and it looks like The Rick O'Shea Book Club will hit 10,000 members in the next 10 days or so.
Nice.