Book Fifty Eight 2014: 
The Zone Of Interest by Martin Amis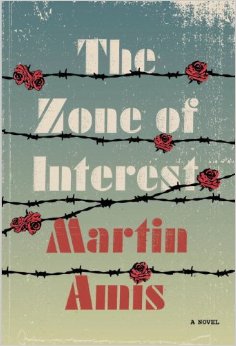 This is one of my absolute must reads of 2014.
It's the interweaving stories of a group of characters on the mostly Nazi side of a concentration camp fence from around 1942 onwards. Thomsen has a job as a vaguely definied civilian liaison with high-up contacts involved in to the building of a factory complex to be worked by prisoners, Doll is the camp commandant, Szmul is a Sonderkommando – a jew who keeps himself alive in the camp checking dead bodies for valuables.
Don't be put off by the setting though, this isn't a dull historical text. It's a meditation on how people justify what they do and how they survive in the most appalling circumstances during the darkest period of 20th century European history.
Yes, it's from the dark centre of the human heart in places, but it's also gripping, entirely page-turning and peopled with very *very* real characters. One of the best things I've read in a very, very long time.