Book Ninety Three 2014:
The Strange Library by Haruki Murakami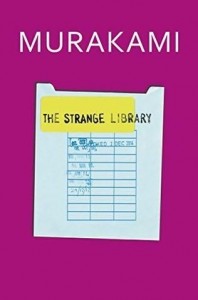 I don't have a Murakami addiction. No siree bob…
This is not only his second book this year but the 5th (I think?) of his I've read in the last 2 years. It had a certain air of mystery to it as I'd deliberately read nothing to do with it and it was sealed in plastic in bookshops. Dive in, so…
Unlike Colorless Tsukuru Tazaki and His Years Of Pilgrimage from earlier in the year it's slim, beautifully illustrated and a simple kids story full of his usual weirdness and wonder.
Loved it.