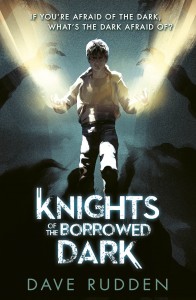 Almost 2 years ago in Smock Alley Theatre I was asked, along with the far more qualified Tom Morris and Tara Flynn, to judge a literary death match as part of the Bram Stoker Festival. 3 contestants, 3 performances, 1 enthralled audience. It was a great night.
The winner on the night was a passionate guy with a brilliant story told with tons of style and plenty of delivery. I knew at the time that if we published a novel I'd be one of the first in the queue to buy it. Turns out, in a chat with him after, that he had a publishing deal and was writing one.  That was the first night I met Dave Rudden.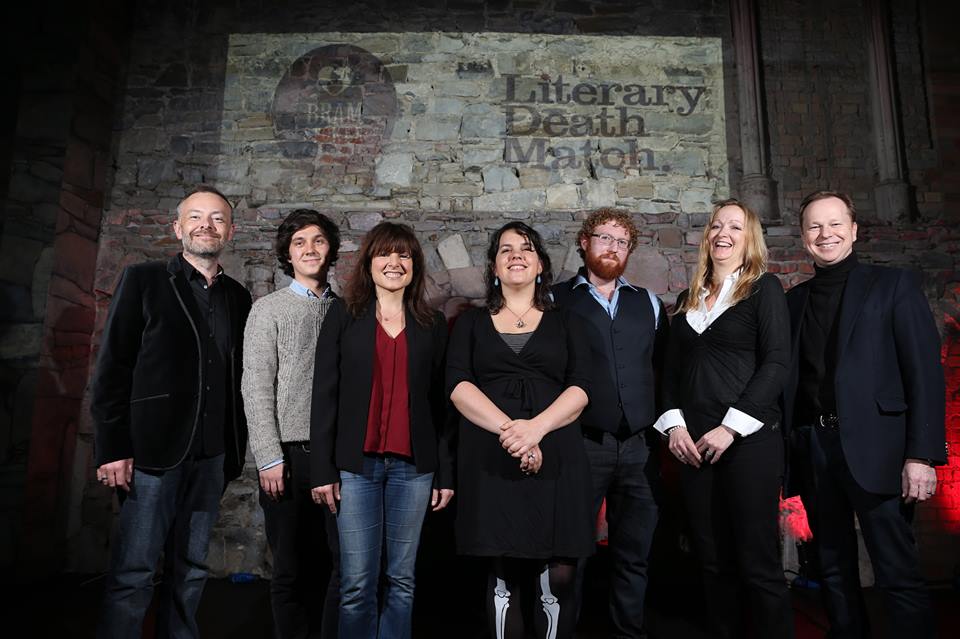 Scroll forward to the beginning of 2016 and the deliciously titled Knights Of The Borrowed Dark lands on my desk. It's the story of the equally delightfully titled Denizen Hardwick – just on the verge of turning 13 and living as an orphan in an inhospitable pile of an orphanage on the west coast of Ireland. One day two strange (to say the least) characters arrive to enquire about him, not soon after he's summoned to Dublin to visit and aunt he never knew he had and next thing you know he's thrown into a centuries old war between warriors, monsters, dimensions and worlds.
You might think there's a familiar template here and you'd be right, there are only so many stories in the world after all, but KOTBD is different. Denizen is no ordinary protagonist. He's cynical and pissed off most of the time, surrounded by a great, vivid supporting cast, there's tons of atmosphere and there are more than enough crumbs being dropped to suggest that there are other interesting stories to look forward to later in the trilogy.
Add to this that Dave Rudden has genuinely gorgeous sweeps of words and sentence-stopping language to gape at and re-read and that goes a long way with me (you might have read 7 Harry Potter books but do you ever remember stopping at any stage to marvel at a beautiful sentence?)
The world of flashy new series-based YA is very, very crowded waters at the moment – Knights Of The Borrowed Dark is a great big vicious shark that leaps out of the water at you. This could be huge.
It's out in March in Ireland, April in the U.K. and August in the U.S.