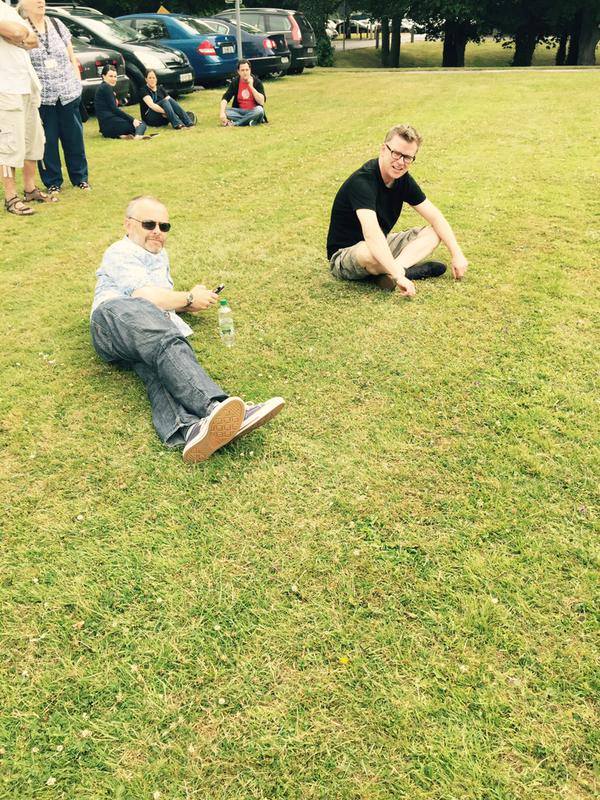 *
Just a few answers all in one place to questions I've been getting on social since it was announced a couple of weeks ago that the weekday radio show on 2FM is ending and that we're moving to weekends.
In no particular order:
Yes, it's the last weekday show this Friday September 11th.
Yes, I'm off on holidays after that (finally!) for a couple of weeks. This had been arranged months ago so don't worry your pretty little heads that I'm off weeping somewhere licking my wounds. I'll be in Japan. See how any sympathy you had for me evaporated right there? 😉
The first weekend show is Saturday October 3rd. We'll be live every Saturday and Sunday morning from 11 to 1.
Yes, we will occasionally be presenting the show hungover. It's the weekend and we're not saints. You'll never notice the difference. We're professionals.
Yes, Cormac and Michael are coming with me, sure who else would be able to tolerate the three of us?
Yes, the show will still have Pointless Piece Of Research Of The Day, Dead Or Alive, 9 Lives, Whose Job Is It Anyway?, competitions, live bands from time to time yadda yadda yadda. Listen now? You're not going to notice much difference.
Yes, I'll still be sitting in my desk in RTE furiously tweeting, beer blogging, reviewing books and the like except it'll be Wednesday to Sunday and not Monday to Friday (well a boy has to have a rest sometimes…)
Yes, I'm still going to be hassling you on social to come to things I'm hosting, moderating and interviewing people at.
Yes, The Poetry Programme is back too on RTE Radio 1 from Saturday September 17th.
Yes, and this is important, I would LOVE you to make the effort and stick the radio on Saturday and Sunday mornings if you normally listen weekdays. We'll make it worth your while.
And if you can't there's always the "listen back" facility on our page on the 2FM website and on the RTE Radio Player. Kind of like a streaming podcast…
Allons-y!
* I've been asked by RTE to clarify that the picture above will in no way be indicative of our attitude to work when we're on a weekend radio show.