So. I've tried a few more new beers…
First off I should stress I don't really drink a lot of porters. This one deserves your attention. Not only because it's from Blackstairs who make their wonderful Ruby Red IPA, but because it has a hint of ginger at the end and is as spicy as feck. Lovely stuff.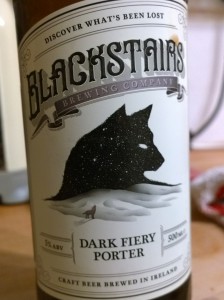 Also new is this from Mountain Man. It's a San Diego IPA and by far the best beer they've made.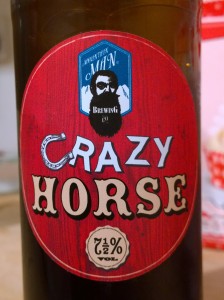 Managed to get around to the rest of the lovely 8 Degrees Xmas beers. The Double Irish is delicious but very alcoholly and lethal, the Russian Imperial is smooth.
Honourable mentions to these ones too:
Sadly too, I've found the only Brewdog beer I don't like. I'd love to have said that the 0.5% Nanny State was a great alternative on a night out when you can't drink but it's not for me…