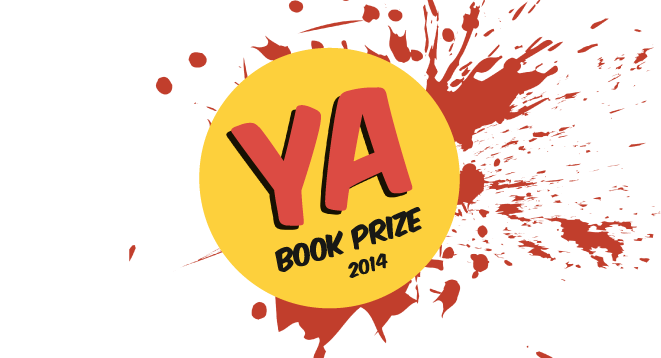 It's been a weird year or two.
As a result of starting to talk online and blog about something I've done all my life (reading bloody books!) I've ended up in the strangest places for someone who does my day job (playing pop music and talking nonsense).
I've presented an award at the Irish Book Awards, been on a panel for 1City 1Book, performed at Words On The Street, reviewed books on Radio 1's Arena, written and performed at Under My Bed, launched Sinéad Crowley's book, I even ended up getting my own newspaper column and I'm about to take part in this year's Lingo and Bram Stoker Festivals.
The weirdest of all must surely be this, and now I can finally spout…
The Bookseller has been the business magazine of the UK book industry since 1858. Earlier this year they decided to start a new book prize for the UK and Ireland. I'll let them explain:
"Earlier in the year, here at The Bookseller we published an article about the wide number of children's book prizes in the UK. But something soon became very clear; there was no prize for British and Irish YA authors.
Now we have decided to fill the gap in the market with The Bookseller YA Book Prize. Submissions are now open until 31st October and we are looking for the best YA fiction books for Teenagers and Young Adults published this year from authors in the UK and Ireland.
In December we will publish a shortlist of the best books submitted to reflect the wide diversity of YA books available today; from dystopian and sci-fi literature to comedy, horror or drama. Our expert teen readers and industry judges will then choose their favourite title and the winner will be presented with a £2,000 prize at a ceremony at Foyles on 19th March 2015."
I'm honoured to have been asked to be one of those judges.
The website is here:
http://www.thebookseller.com/ya-book-prize/
Get submitting, Irish publishers! Good luck.