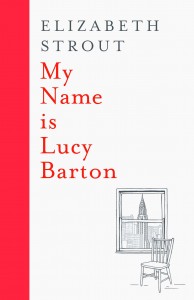 When a copy of a book proclaims it is "announcing the greatest American writer you may never have heard of", you're setting a high barrier. Best be careful you reach it…
The eponymous Lucy is recovering in hospital in New York from what should have been a relatively simple operation. Her long-estranged mother appears at her bedside one day and, over the course of the time spends there, Lucy examines both the history of her life until then and the nature of her relationship with her mother.
It's a slow-burner, gently rambling, full of evocative descriptions of present and past, meaningful pauses and silences from the protagonists and with not a lot actually happening in its sparse 191 pages.
I did enjoy reading My Name Is Lucy Barton but was I expecting more from the billing it got? Absolutely. Mostly I found the characters distant and hard to care for, really. Not enough to make me want to recommend it anything other than half-heartedly to you.