Just as I did in the middle of last year in Tokyo, Kyoto, Hiroshima and Seoul, I thought I'd take a few pics and write up a little about craft beer watering holes that I found along the way over Xmas in Copenhagen.
We were only there for a few days so realistically only got to try three spots, two of which are owned by the giant of Danish craft beer that is Mikkeller.
First was this.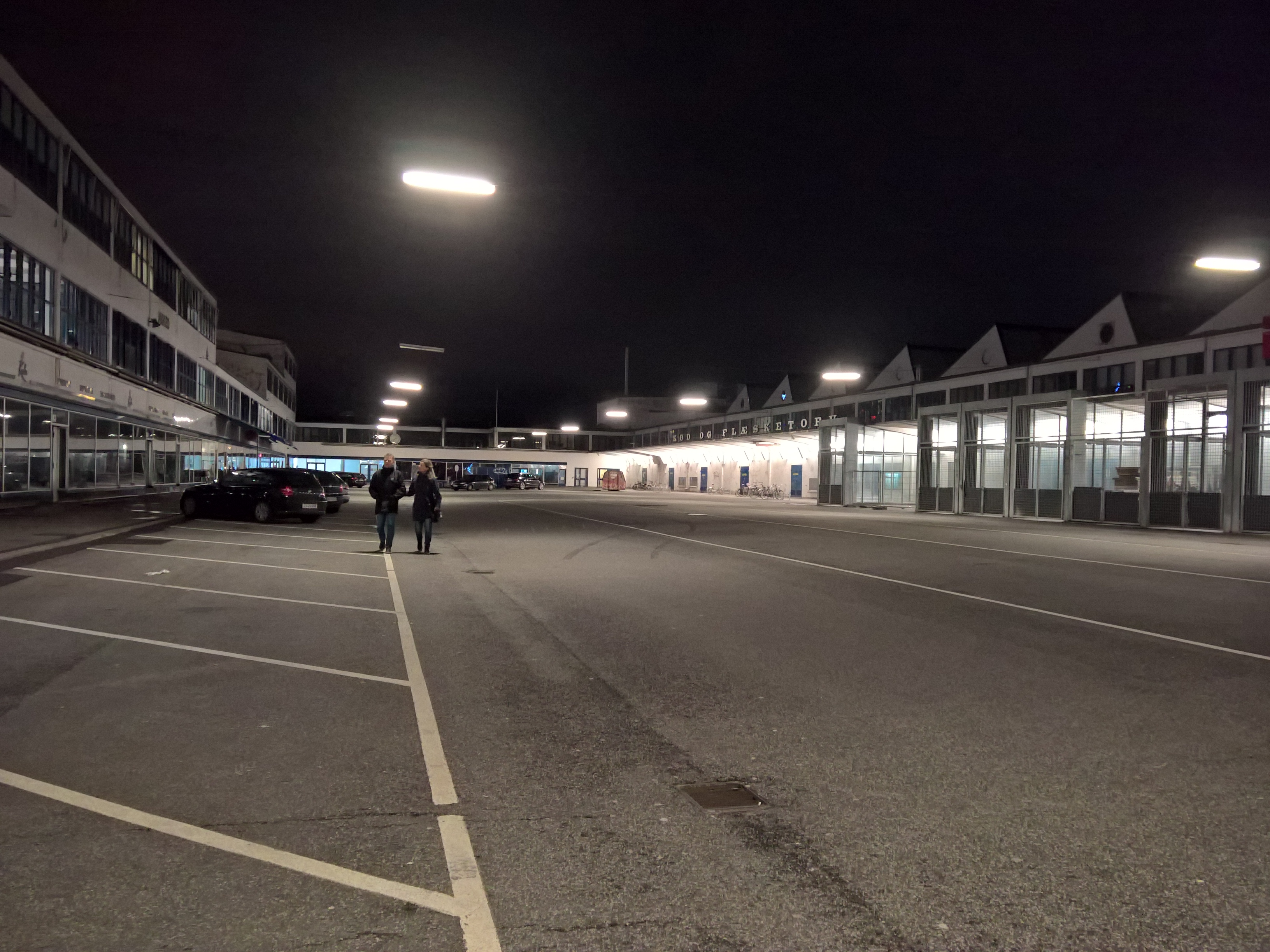 The old Copenhagen meatpacking district might not seem like the best idea for a place to be late at night until you look to your left.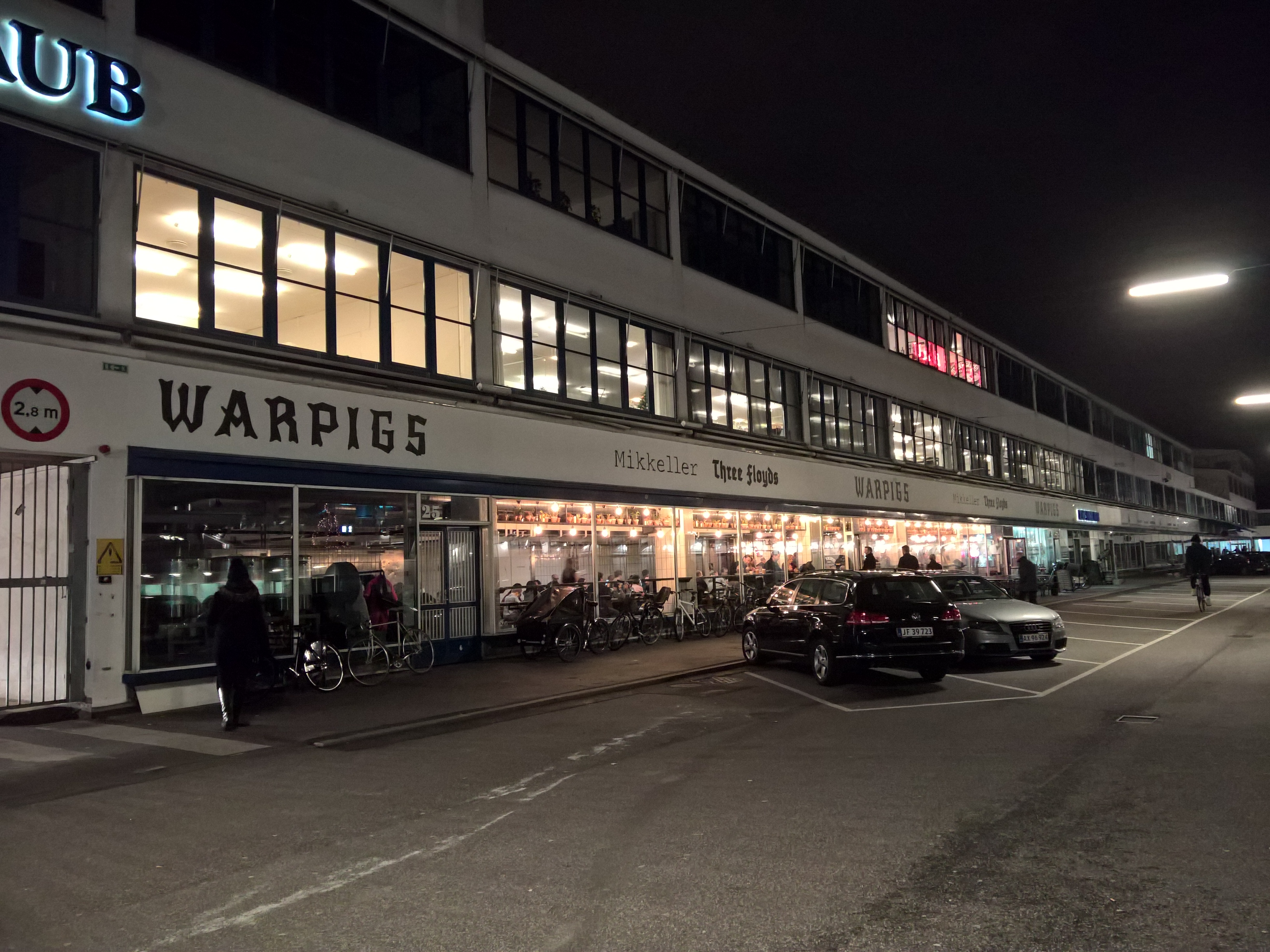 The genuinely wonderful Warpigs bar is a collaboration with the U.S. brewers 3 Floyds and pulls off the trick of looking like a former meatpacking lot (which it was) combined with sort of proto-biker bar with metal music everywhere, almost all in-house brews (and fine they are) while still pulling a crowd that was mostly couples, families and middle class…
Lots of meat of every variety, huge fun, went there twice, would hate to live near one as I'd be there way too often. Yes, it's a little expensive but it's Copenhagen and thus you have to just live with it.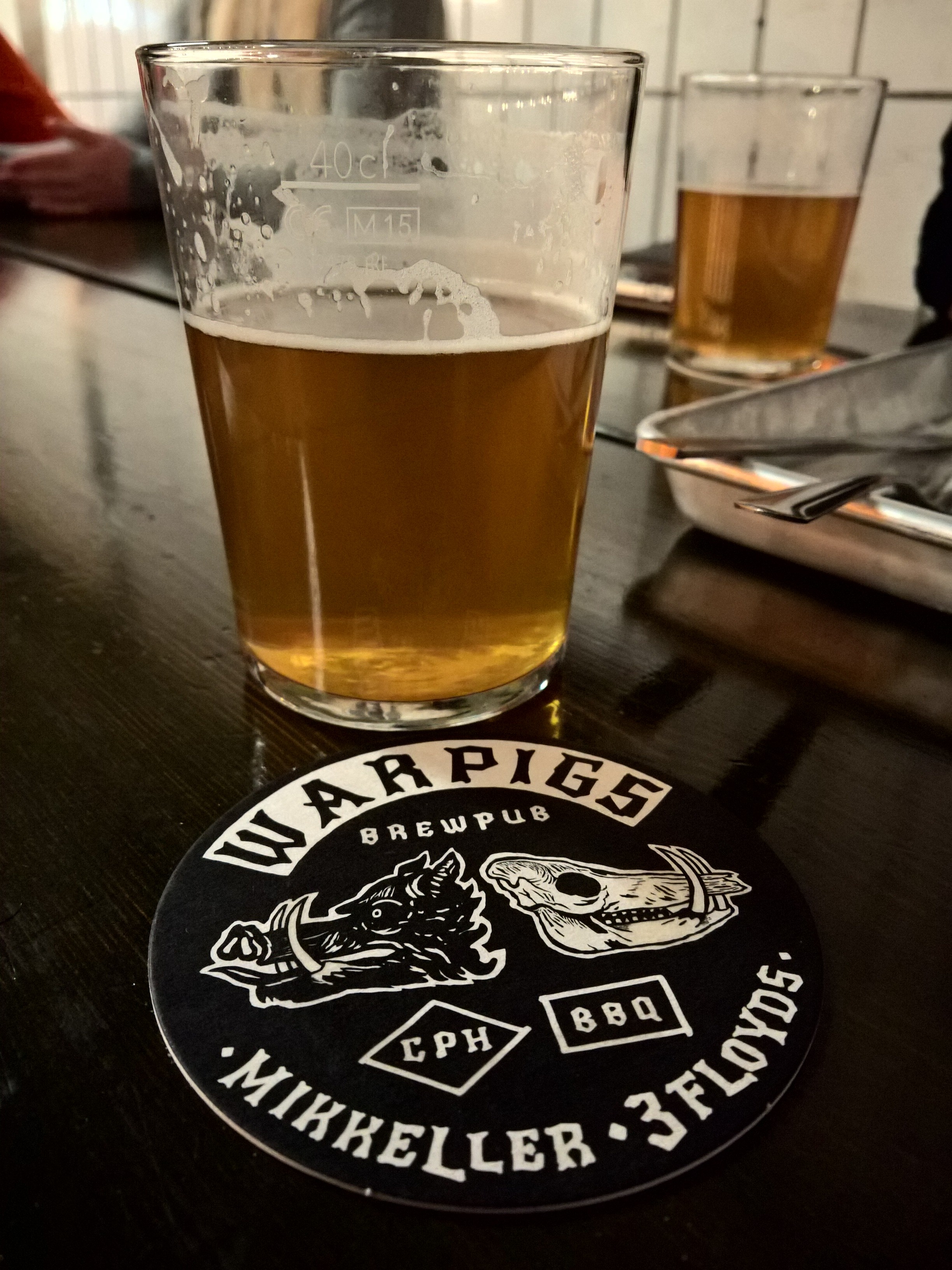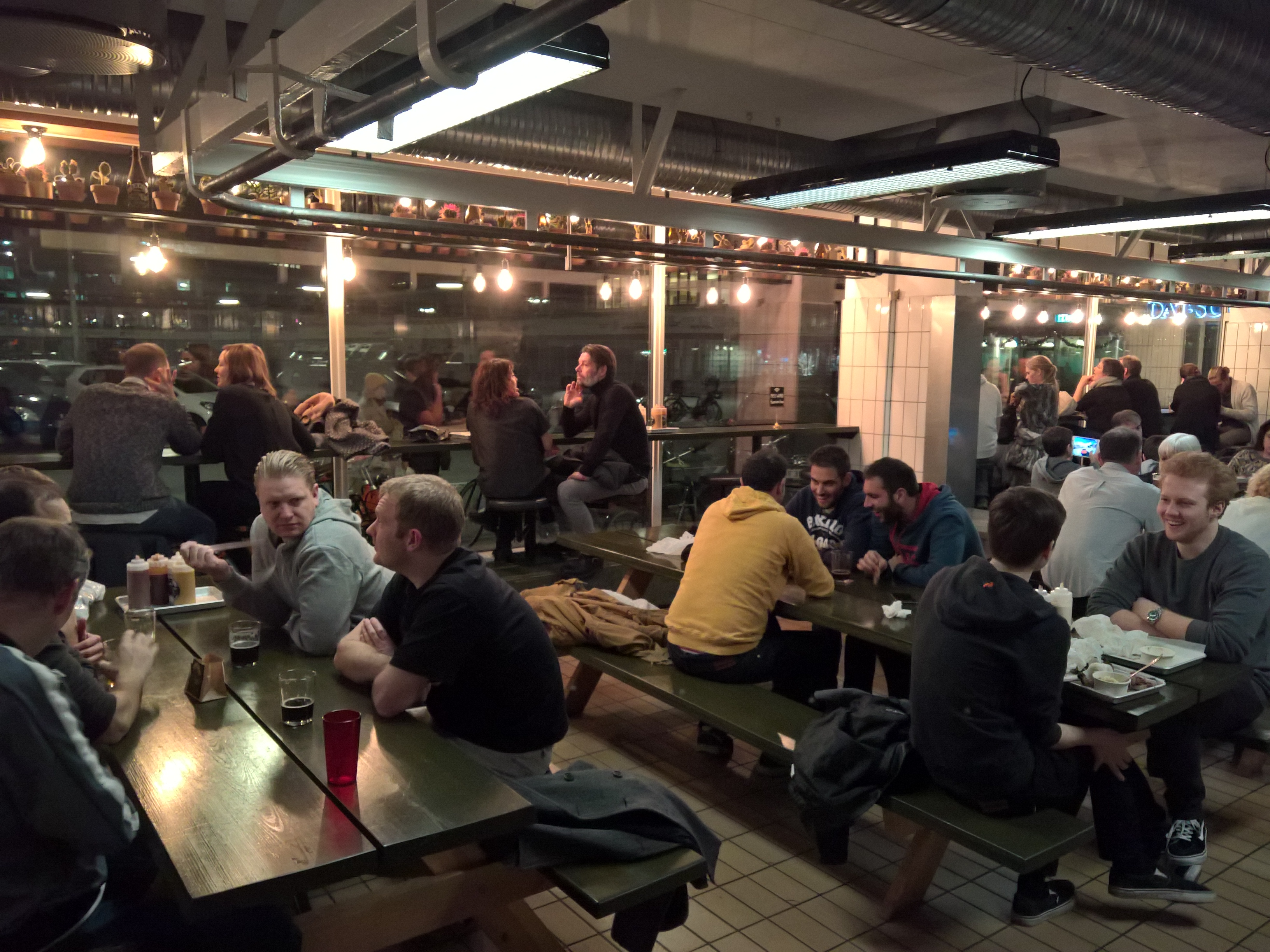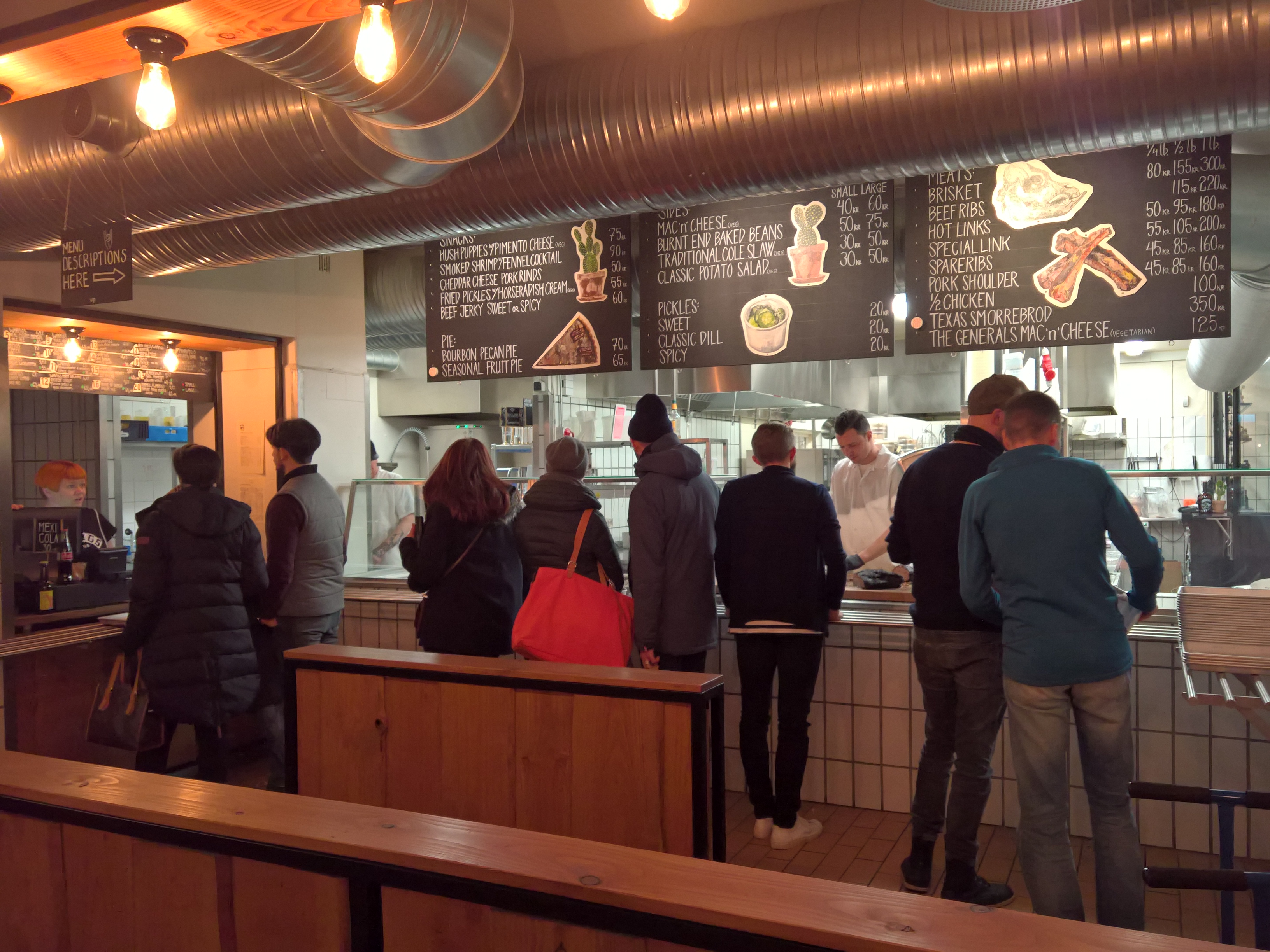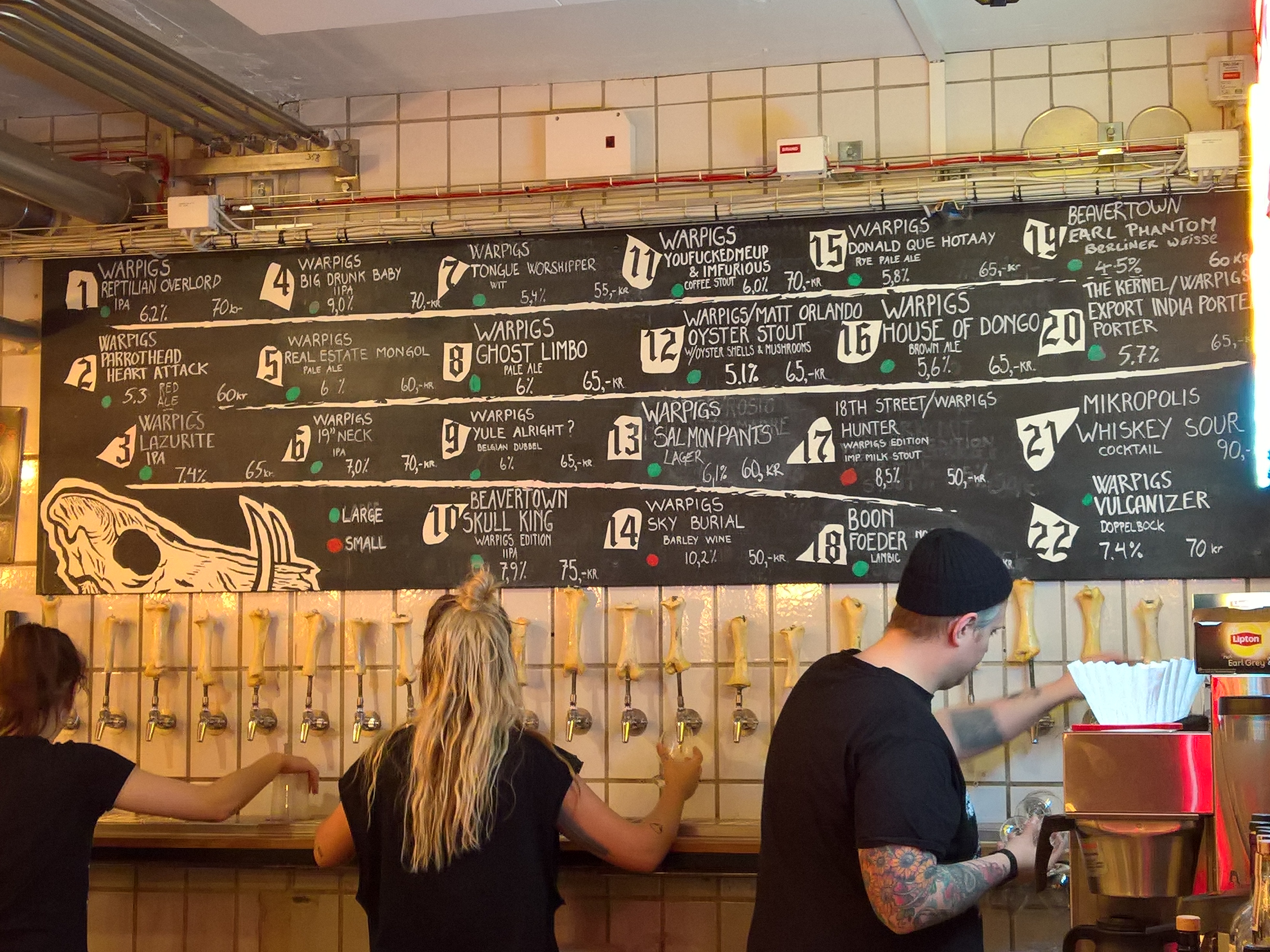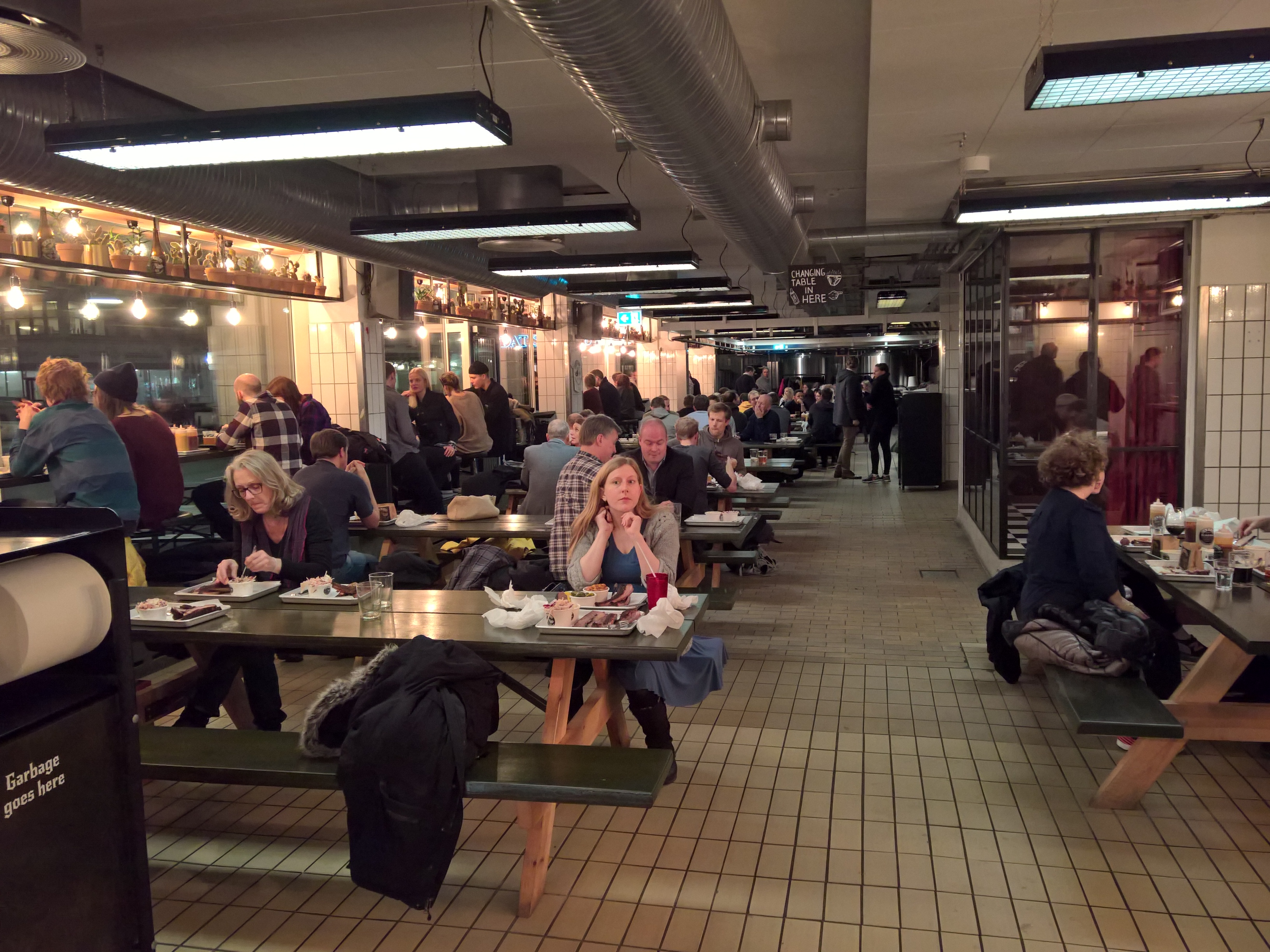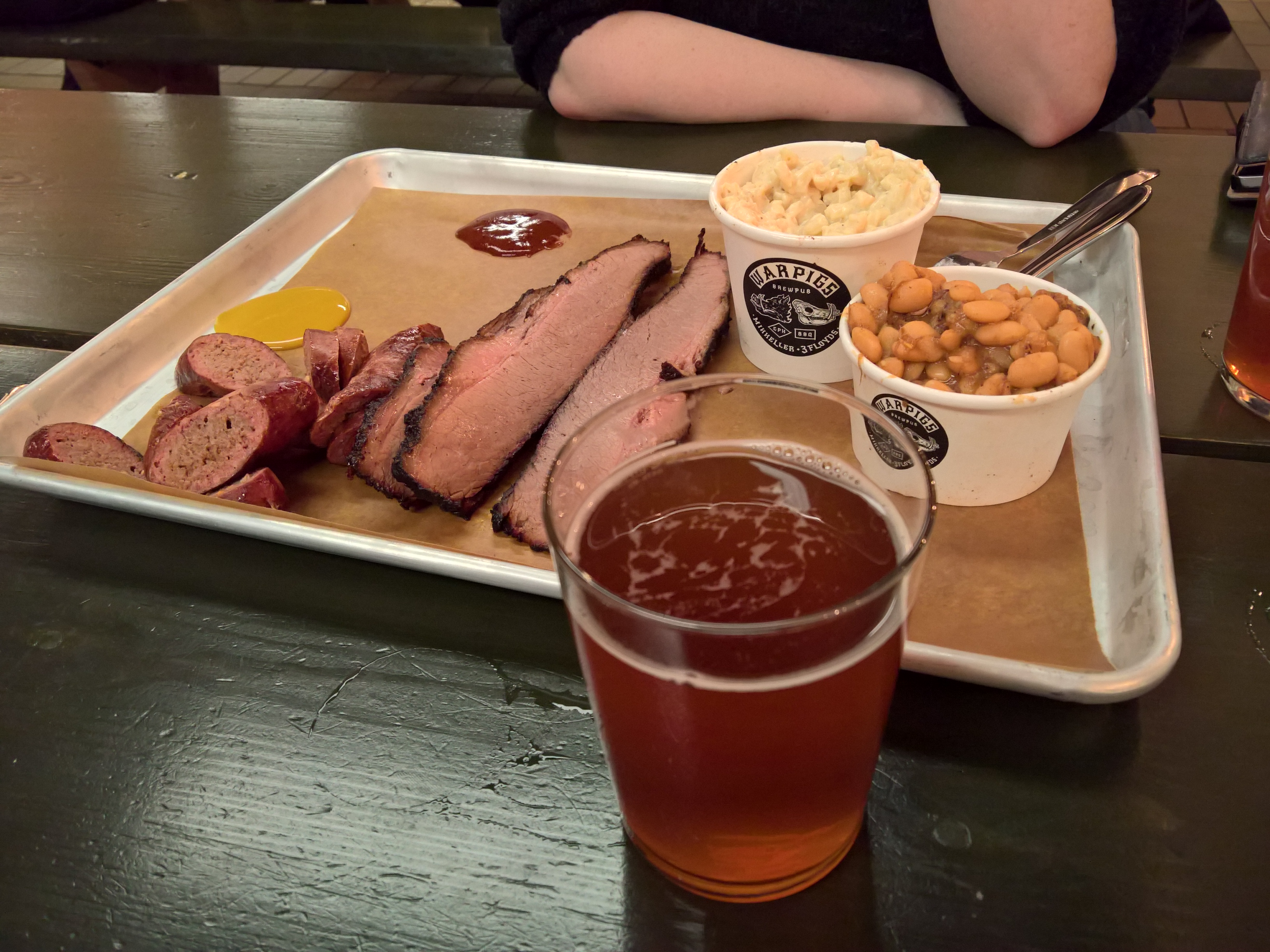 The following day we (actually!) stumbled across a place called Taphouse down a side street off the main shopping strip on Strøget. Nice vibe, opens at 3, snacky foods and 61(!) taps of beer rotating as the kegs finish, ever-changing on the electronic board above the bar…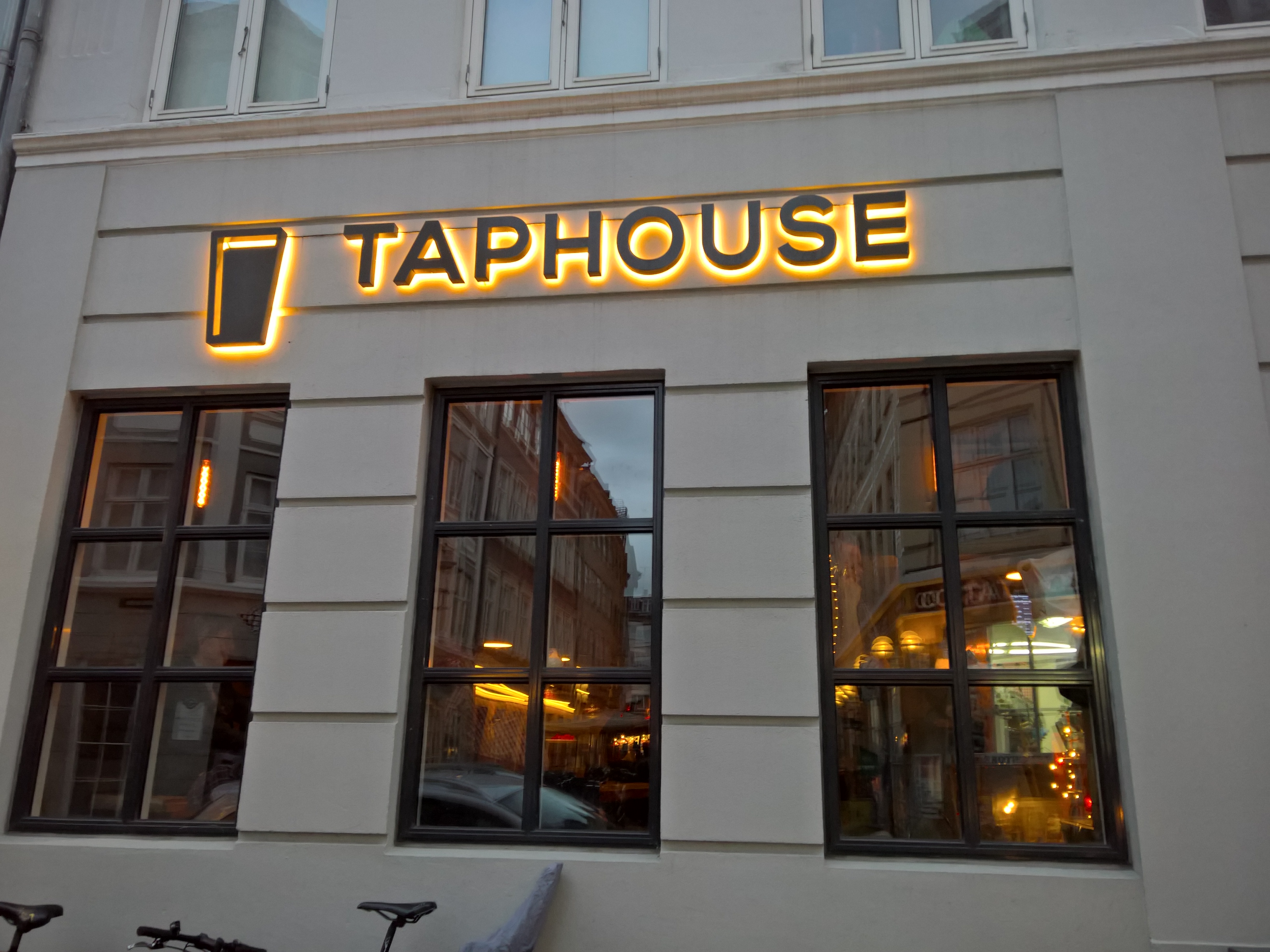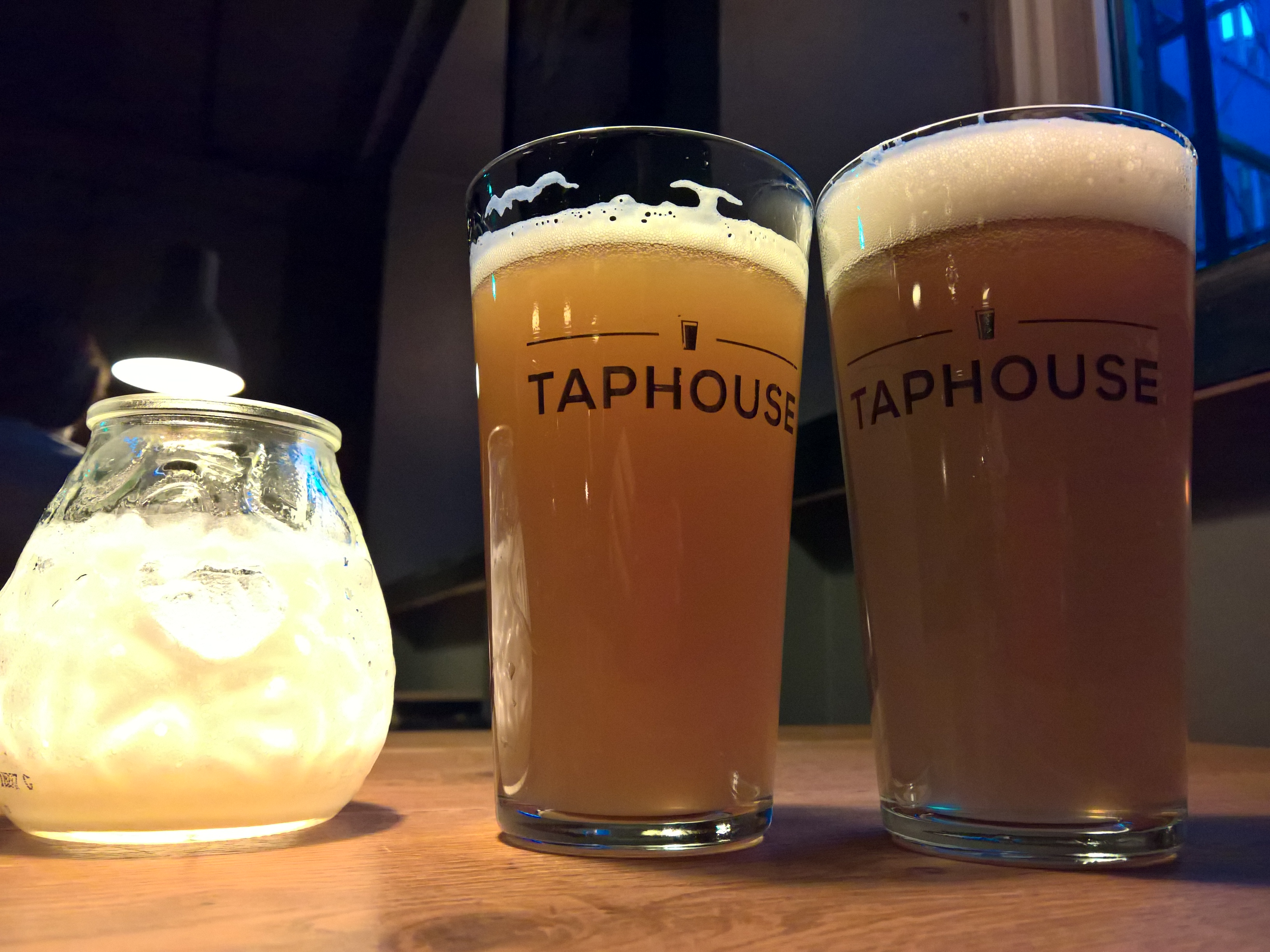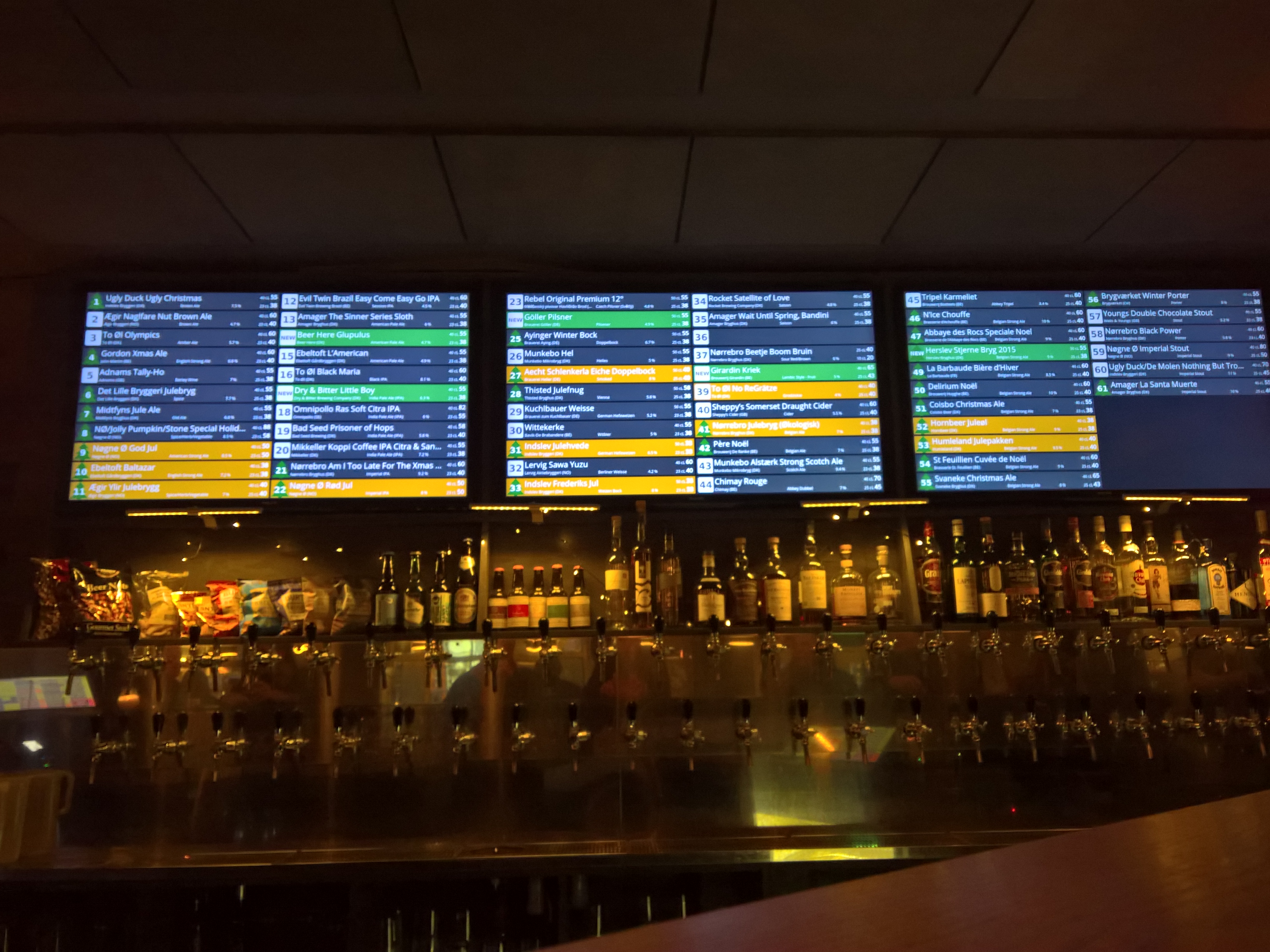 And to finish off, another Mikkeller experience, but a very different tone. Only after I'd booked our hotel did I notice that one of their bars was a 3 minute walk away… *ahem*
This is the one at Viktoriagade, a quiet residential street just over from what used to be (and still is in very small spots, as prostitution is legal in Denmark) the red-light district. Just like Warpigs this was full of fine Mikkeller beers and a middle class crowd (mostly couples and small groups).
Unlike Warpigs the décor is almost like a cave of a wine bar, bit romantic if you need it to be, and the nibbles are small if delicious (a man would develop a real thing for cheese and mustard with his pint…)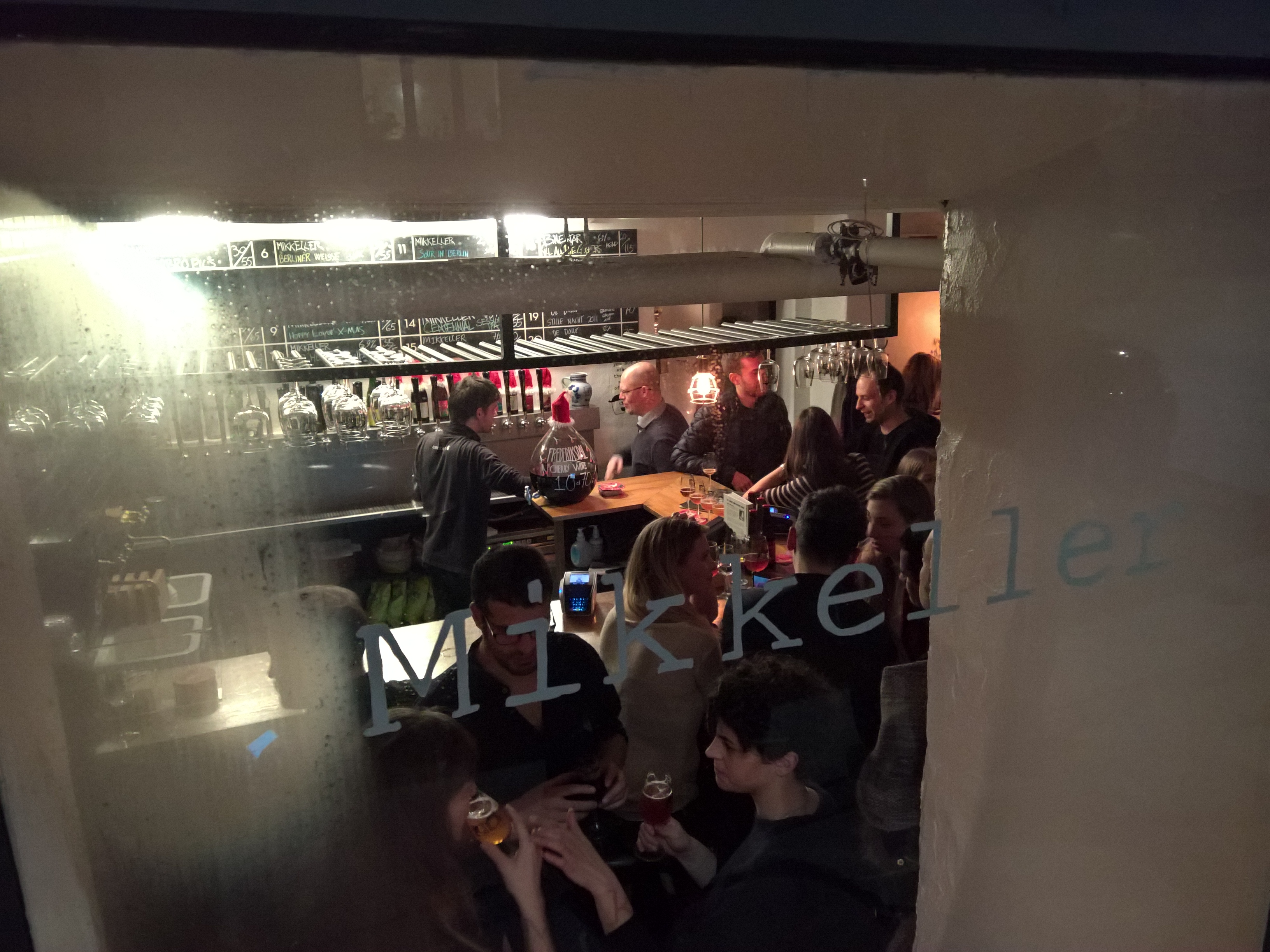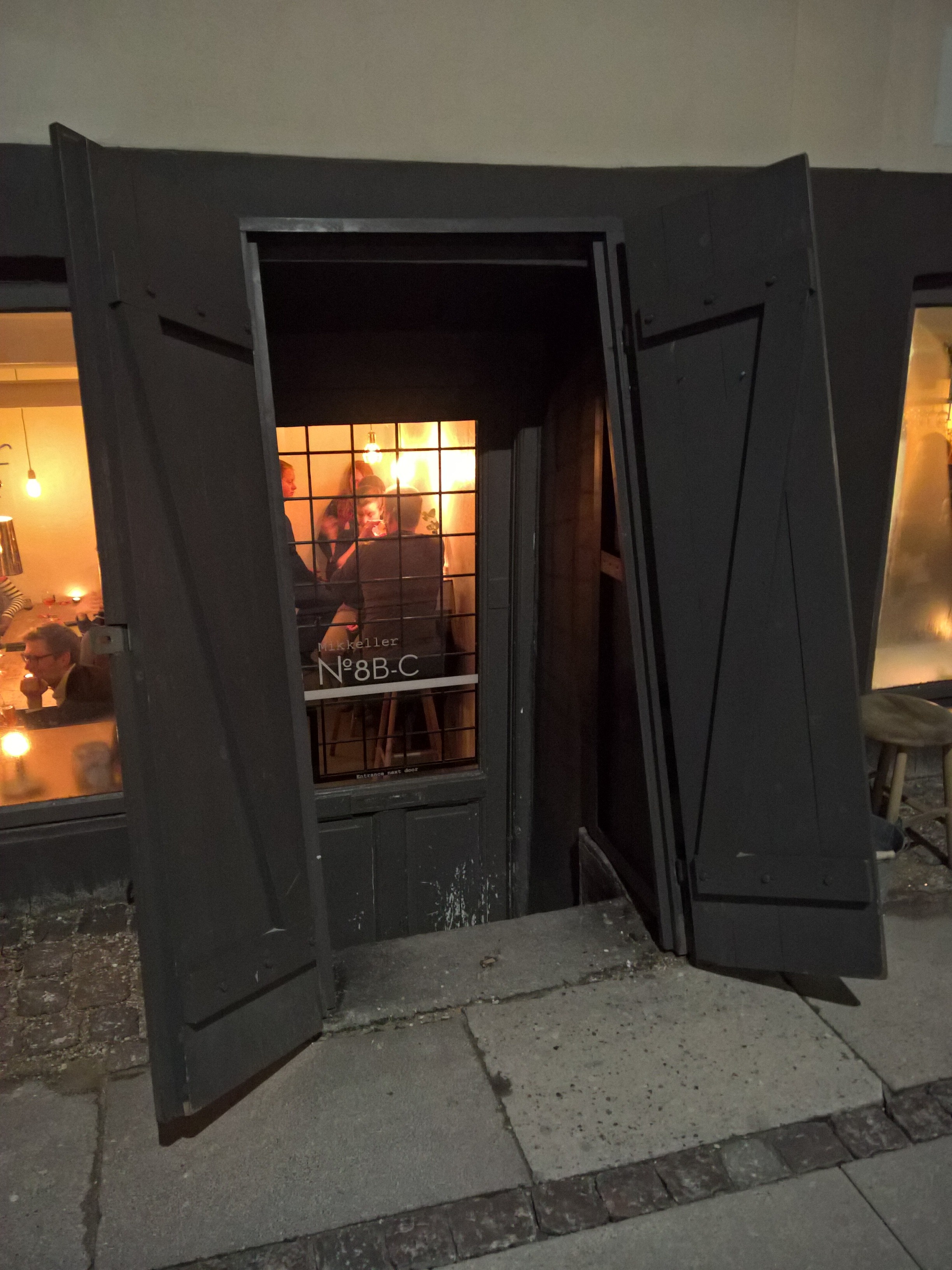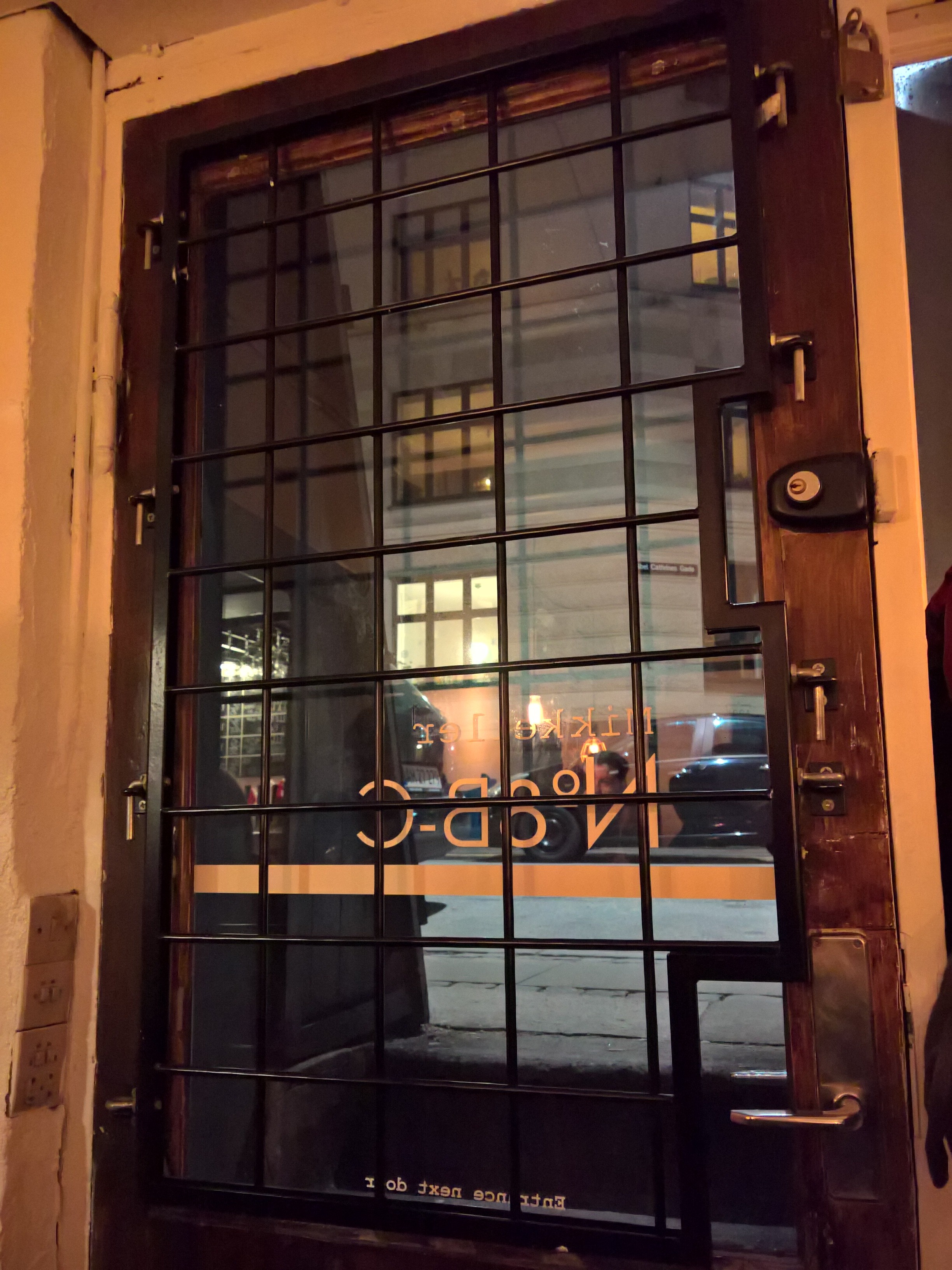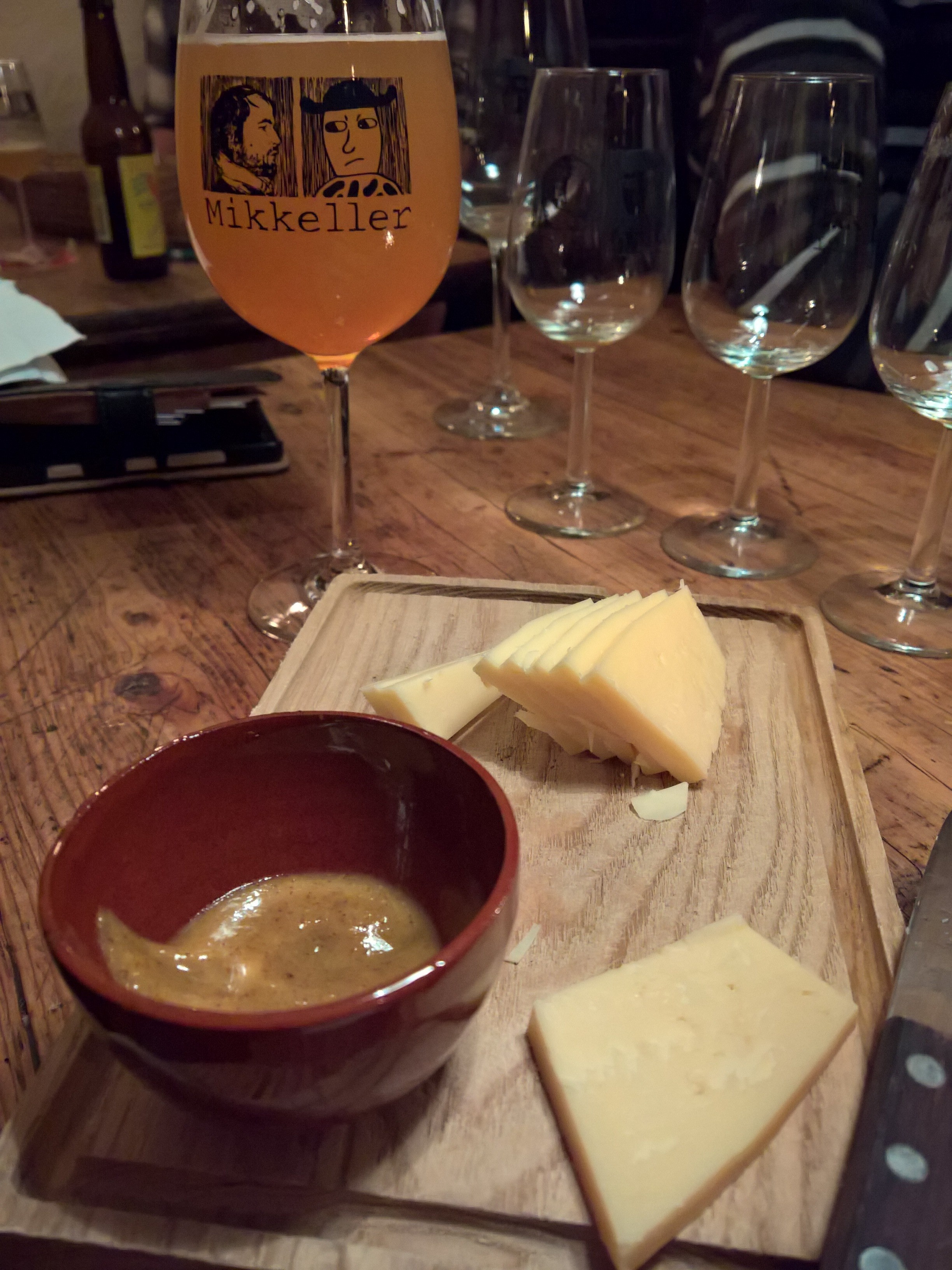 And one more little nugget to finish.
One of the nights we tried Tommi's Burger Joint, also over in the old meatpacking district (it's pretty much just all hip or swanky restaurants these days). As well as a great burger in what looked like a greasy dive somewhere in the U.S. (it's a chain, the original was set up in the Reykjavik docks!) we got this – their own in-house beer, brewed by…?